Name: Michelle Martinez
From: Riverside, California
Grade: 11
School: Arlington High School
Votes: 0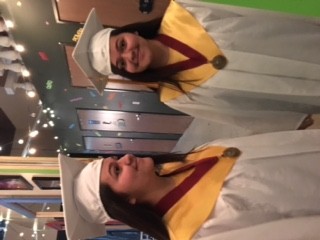 Youth
Forward Scholarship 2016
Volunteering
I
have chosen to volunteer with youths through Big Brother Big Sister
Organization. Through this program, I am able to volunteer to mentor
local elementary school students. As a volunteer, I help my match or
Little with her homework, help boast their confidence, be a friend
and be a good example. During our hour weekly secession, we work on
various activities with our Little which could vary from science
experiments, to coloring activities to playing kickball outside. It
makes me really happy to be able to participate in this program and
to help the littles in any way I can. They are always really hopeful
and excited which is always refreshing and fun to be around. The
biggest challenge with this volunteer program is helping the Littles
when they don't feel good or are having a bad day. My Little, for
example, was very sensitive and emotional; therefore her outburst can
be random and dramatic. However since being the program and matched,
her outburst have drastically decreased from this experience. I have
learned that children and youth are really energetic and easily
impressionable, so we should always set a good example for them. We
are able to impact and influence our Little's future and
perspective on life in a positive way. I am proud that I can make
that difference for others, help them improve, and support them.