Name: Refugio Ambriz
From: Inglewood, California
Grade: 12
School: Animo Leadership Charter High School
Votes: 0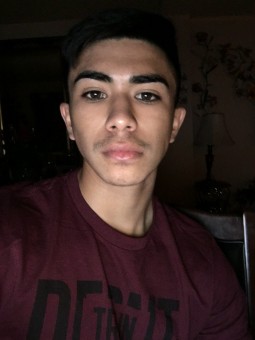 Volunteering
Workforce
Community
Service is something I love to do on the weekends because that is the
only time I have the most time to work with around. In my weekend I
do something that motivates me into working hard everyday i attend is
construction which is a tough job that not anyone can do. I choose to
volunteer with my dad on the weekends every saturday from 7am to 5pm
since the age of 10 years old. Now that I am 17 years old I am more
capable of doing more things that not one person who just comes in
can do it. It has motivated me to be hard worker and not giving up on
something you love doing and something that I basically grew around
with. Everyday I attend I am motivated and ready to learn something
new everyday because they are so many skills in construction
especially measurements and knowing where things go and how they work
as well. Community service has allowed me to slowly see the person
who I really am. I like being with all the other workers because it's
a whole different environment than being at school or just out with
your friends in general. I've seen that all the workers that work
hard everyday because they have families and come to this country to
make a living out of it. So that sets an example that I should do my
best in school so I shouldn't be all day out in the sun most of the
time working hard. So in that case I can have a career that can bring
more money if i don't want to work hard. So community service is not
only about helping out but see if you were to like to do that in the
future as well. I also motivate some of my friends to come out with
me on the weekends as well and contribute as well. I do it because
they can do this instead of being put in the streets and causing
trouble. So they can also see that they should do good in school as
well because construction can be a tough career if they do not attend
school. This past summer, my friend and I volunteered to work with my
dad for free to stay out of trouble instead of being in the streets
it also helped us to become stronger physically. Volunteering at
construction has helped me develop useful and necessary skills that
have prepared me for the workforce in the future. This means that
since by volunteering every saturday improving my skills I can take
this service into consideration as an actual job and get paid.