Name: Vicente Marcano
From: Kissimmee, FL
Grade: vrmarcano69@gmail.com
School: vrmarcano69@gmail.com
Votes: 0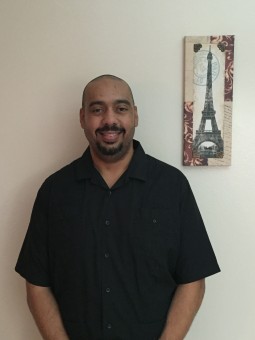 YOUTH
FORWARD SCHOLARSHIP 2016
Volunteering
When I was younger, after high school, I went into a volunteer program called the Auxiliary Police Department in New York City. The program is set up to be the eyes and ears of the New York Police Department. I lived in The Bronx, so I started off in the 52 Precinct which is the uptown part of The Bronx. In order to become an Auxiliary Police Officer, you have to go through a training course that shows you what to do as an Auxiliary Police Officer.
The department proved the uniform and the training was conducted by a certified New York Police Officer. The program gives you some training that the police officer goes through but you do not become a police officer unless you take the test and go through the academy. The program requires you to volunteer at least 4 hours a week but you can do more if you choose to.
As an Auxiliary Police Officer, you are required to patrol the area of assignment, which depending on the precinct you are volunteering in could be residential area or shopping area. After a year I transferred to the 46 Precinct which was closer to my home and the area of patrol was a shopping area called Fordham Rd. Patrolling was done on foot or in a patrol vehicle. In order to drive the patrol vehicle you had to go through a patrol vehicle course. Patrol on foot, we were to go into the business and introduce ourselves to the employees and advised them that we are around in case they needed any assistance be police. Although we were not certified police officer, we were trained to use the police radio and called in any issues or problem that would occur while we are on patrol.
One of the biggest challenges as being an Auxiliary Police Officer is that we were out on patrol with the same uniform as the police department and we were just like the police officer as far as being in the public and being a target to those that didn't like law enforcement. Also we didn't have bulletproof vest. I enjoyed
working with the program; it has helped me be persuading to become a police officer.
Working with the Auxiliary Police Department, I've learn how to make a difference in someone's life at a volunteer and as a police officer. The job of a police officer is not a easy job but I learned that it has its rewards when you do something good to help someone that is in need. That is the main reason I started in volunteering and I wouldn't change it for anything else.
Looking forward I would do it all over again if I have to. I have been about 25 years since I done volunteer work but I do encourage everyone to do volunteer work at least once in their life, it is fun and satisfying.