Name: Kylee Nicole Dean
From: Fair Oaks, CA
Grade: Junior
School: Del Campo High School
Votes: 0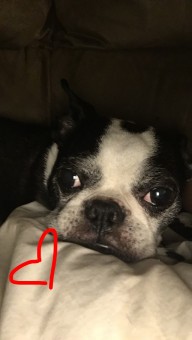 I believe that as an individual I am very self-motivated and can
bring many great contributions to any environment that I am in. I
understand that in order to be self-motivated it's important to
show your skills as a leader and that you can take initiative on your
life. Being a creative individual is not only a really good perk in
one's character, but can also benefit many other lives as well. I
think that I am not only a person who wants to make change in my
community, and in the big scheme of life, but I honestly enjoy
knowing that how I am using my time, energy, and my knowledge to help
others is a really life-changing feeling. Being a person of change
and can bring thoughts and ideas that I would like to think that most
people are not aware of, I firmly believe that I am a person who
offers these aspects to any type of work or learning area. Being
innovative and interesting in your thought process is a value that I
hold high on my list of standards for myself and those who I work
with. When I set my mind to accomplish something I really want
whether I'm working on something individually or in a group I want to
be the best with the most beneficial information and well thought out
idea that has been heard. Throughout my community I show my
leadership skills and innovation abilities by being involved with
multiple school clubs, events, originations, competitive soccer, and
Church youth group activities where I am allowed to speak on behalf
of myself and others about which changes they think would increase
profit, success, and support. Although I believe that many others
believe that they are capable of all of these things as well, which I
am certain that they are too, I also think that my strange quirky
personality is also one that has quite frankly some pretty bizarre
ideas that are also ones that allow others to be able to thrive and
come up with other ideas that are able to enhance my ideas or
sometimes be able to create their own creative idea that was better
than the original one that we had started. I know that my thought
process and the way that I maybe think and come up with ideas might
be a little unconventional, but I also know that this way works for
me and throughout my seventeen years on this Earth this way of
thinking has worked well for me and benefited more than only me. I am
proud of the accomplishments that I have been able to make throughout
my life and the lives and the communities that I have had the
opportunity to impact. My hope it that I will always be able to make
a better community for my school, workplace, and organizations that I
am a part of. I know that my hard work and determination will be able
to help in all kinds of situations throughout my career. I will
continue to thrive and be the best I can be no matter what obstacles
get in my way.