Name: Rachel Behne
From: San Antonio, Tx
Grade: 11th
School: Business Careers High School
Votes: 0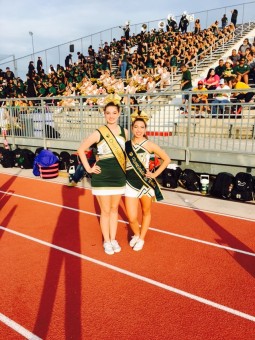 Rachel
Behne
Business
Careers High School
Youth
Forward Scholarship
1
November, 2016
Volunteerism
and It's Effect On Me
As a student athlete I find my free time is very limited, now add clubs and organizations I participate in makes my free time slim to none. I find myself spending twelve or more hours at school. The one reason I chose to be a part of so many extra curriculars due to the effect I have on others. I used to use all of my free time to keep my grades as high as possible to keep my self eligible for scholarships for the near future, but now I am glad to learn that I was able to find a perfect balance between these two.
As a child academics, math specifically, have always been my strong suit, but I did have one passion that kept me involved with the
community, animals. While in elementary school I would do a doggy doo doo pick up day at my school once a month. I wanted everyone to be able to enjoy the parks, even dogs and cats from local neighborhoods. Slowly once a month turned into 6 times a month by the end of my freshman year. Being a volunteer has taught me how to be more of a people pleaser as well as knowing my audience. When we went to a local homeless shelter there were some individuals who felt that they didn't need help and that we were being too intrusive on their lives, in those situations you just make sure they understand you're offering help and be polite about their rejection. This was one of the biggest challenges I faced as a volunteer, having to remove myself when I wasn't able to help or be of assistance.
In my near future I want to attend a university that offers a five year master's program for accounting and get my CPA to later then go to
law school to eventually be a tax attorney. I am involved with my school's interact club where we go and volunteer, which I would like
to continue in college. I believe that if I returned to my high school in 10 years I would see a big increase in the interact club and it's involvement, since my freshman year it had barely begun and had about three members.
My volunteer position has taught me how to enjoy pleasing someone else over my myself. Also how to take my time and turn it into so much more with just a bit of effort. Though my individual volunteerism has recently depreciated due to being Co-Captain of my varsity cheer team, I have tried to make it more of a requirement that our cheer team go and volunteer our own time. Volunteerism has made me a selfless individual willing to give my time in return for a positive change in my community.