Name: Anthony Laquil Johnson Jr.
From: Philadelphia , PA
Grade: 12th
School: W. B. Saul high school
Votes: 0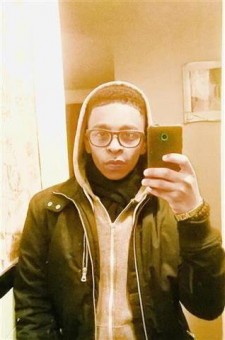 Anthony Johnson
Volunteerism,
qualities gained, characters made
             When someone volunteers, this means that someone is giving of themselves to help someone else in need without getting paid. This is what I have done many times within my life. On many occasions I have volunteered to feed the homeless, volunteered at my church and also at an animal hospital. These areas are scattered throughout many different topics, however I offer my services wherever I go. When someone asks me to do something I find the time to get it done by their satisfaction. My volunteer hours vary from 2 up to 10 hours a day, when I am asked to assist someone for help.
             When I have volunteered, I have served food to hundreds of people along with distributed clothing or toys to various children. I have assisted a veterinarian in examining many animals and helping her clean animal's cages and making sure they get proper exercise. I have helped my grandmother clean around her house and make sure she is well and healthy, along with many more. In doing all this I find it fun to do.
My biggest challenges I face, depending on my volunteer work, is the people I interact with. Sometimes they can be rude and cruel and I don't take rudeness well; however I remain with a positive attitude and hoping that my positive attitude could brighten someone's day. The thing that makes volunteering worth wild is seeing people happy. Many of the people I serve go through hard times and are not sure how they will make it to the next day, but when they see people who care about their needs it makes them extremely happy. Seeing them smile makes you feel as though u are changing the world one person at a time.
Volunteering has caused me to look at many factors of my life. For one, it has caused me to appreciate what I have. So many times we find ourselves being ungrateful, but when you help someone who is less fortunate than you are you began to appreciate the food and clothing you have. Also volunteering has caused me to become humble. I don't look or expect money when I volunteer to do any work. I do it because it is the right thing to do. This has caused me to be more grateful for what I have. I don't look to receive everything I ask for and I am not greedy about it. Whatever I receive is what I am
grateful for.
As I look to the future, my volunteer experiences have given me a little extra boast than everyone else. Listing my volunteer activities on my resume or a job application just might set me apart from everyone else. It will describe the kind of person I am because I give my time to give back to the community. Making someone smile can go far. Because I helped someone in need it has sparked hope within that person.