Name: Jenna Walker
From: Orlando, Florida
Grade: Senior
School: UCF
Votes: 0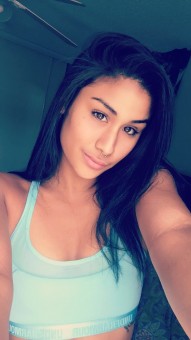 Jenna
Walker
What
Turned Out to be a Life Changing Experience
Ever since the day I turned thirteen, I completely changed the perspective on myself. I had now become an adult (Or at least I did in my thirteen year old eyes). At age thirteen I applied for a volunteering summer camp counselor position at a local Jewish temple. Having no knowledge on what I was getting myself into, I did it anyways. I was assigned to ages four and five. I was very interested in that age. I was aware that that age is when the brain is just
starting to develop. Memory becomes relevant and they start to comprehend any actions people important to them make. I was one of four camp counselors in my group with a class count of 26 children. First day was rough. You don't realize it at first but taking care of 5 year olds from 8 am and 3:30 pm is a very challenging job. We had to line them up in alphabetical order, take attendance every 15 steps out of the classroom, carry 26 water bottles in and out of each activity we attended, make 26 plates of lunch including vegetarian lunch and kosher lunch, and last but certainly not least, change 26 boys and girls in and out of soaking wet bathing suits after they played in the pool for an hour and a half. We were just getting into the swing of things. As the days went on I could start to notice different personalities sprout. I can see who the smart ones were and the ones who were eager to learn. I noticed this one little boy named Henry. He was very introverted, to himself and out of the picture.
The other children weren't attracted to his direction when it was free play time. I would usually try to encourage other kids to include him in their activities but it was somewhat impossible to make kids play with each other. Watching his interaction with other kids, I noticed he wasn't the easiest to get along with. Henry was different. Days would go on and I made it my own personal goal to help Henry come out of his comfort zone. His mother would pick him up from camp everyday at around 2:00 pm. I happened to be walking with him as she approached the front desk one day and we eventually
engaged in conversation. She informed me that Henry had been diagnosed with Autism just a year ago.
This brought tears to my eyes. It very much made sense now. Henry soon became my little shadow. I felt that it was my job to help him learn what the other kids were learning. His fellow classmates sensed that I was giving Henry extra attention and immediately started doing the same. During cooking class the young ladies would help Henry measure the amount of sugar to mix into his cake mix since they were aware he needed some assistance. Being able to be apart of these young girls and boys lives has left me with such a rewarding gift. I didn't realize when I signed up for volunteering that I would have such an important impact on the children of our futures lives. I had a connection with Henry that no one else did and this feeling he had
brought me was so rewarding. Henry and I grew a relationship that could not be broken and for that I would not trade this experience for anything.