Name: Sharon Lin
From: New York, NY
Grade: 12
School: Stuyvesant High School
Votes: 0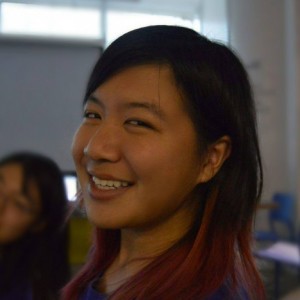 Winter
Mornings
Sharon
Lin
"There's something special about finding yourself in others."
Under the expanse of the wintry glow, it was difficult not to feel
contemplative. With my back against the snowy hills that covered the
swathes of city streets, my breath barely turning to fog, a short
rest stop during the Christmas tree mulching quickly turned into a
deeper reflection.
Daniella's head poked out from under a pile of brush. "How so?"
Volunteering at the MulchFest was very much like most of my activities. After
hearing about the opportunity to help out a local non-profit during
the holiday season, I figured that spending my time productively was
a better use of my winter break than my initial plans.
Waking up at 5am to catch the morning subway into Manhattan, much of the
morning had been spent in a drowsy daze as I slowly adjusted to the
waning dusk, the sun beginning to peek overhead. There was a certain
beauty to the quietude of the day that brought about a renewed sense
of energy within me.
"You don't realize how connected you are until you start to find your
own communities," I replied.
I moved to New York the summer after eighth grade, a suburban girl lost
in a concrete jungle. Nonetheless, I was determined to make the best
of my situation. The first winter in the city, I threw myself into a
variety of activities – working for the Chinatown Business
Improvement District, cleaning the streets after the Chinese New Year
parade, volunteering at the local library.
Even as I navigated the halls of my new school, I found that being able to
work on the weekends – even if the work was unpaid and entailed
waking up before the sun to travel to the farthest neighborhoods of
New York – was empowering. Whether it was registering voters for the
upcoming election season, phone banking for donations for a food
bank, or cheering on runners at the New York marathon, I discovered a
part of myself through the communities and individuals whose lives
I'd impacted, even in the smallest way.
In time, I found myself taking a larger role in activism. Beyond
volunteering for causes, I was soon leading campaigns of my own –
taking a larger role in politics, founding a non-profit for diversity
in technology, and teaching girls to code on the weekends. The hours
of leading workshops and seminars led to speaking opportunities, and
were eventually replaced by keynotes at venues such as City Hall and
the United Nations.
Even so, it was difficult not to return to the weekends when my only
obligations would be arriving on time to a 5K race, when I'd be
accompanied by a dozen other volunteers in matching neon jackets
along the Hudson River.
"But what about the responsibility?" Daniella asked, her hands cupping
mud and fertilizer.
Certainly, leadership came with a degree of freedom as much as it came with its
responsibilities. Forming a bonafide network – whether it was for
youth activists or computer science enthusiasts – always took its
toll. However, whether it was thriving on the enthusiasm after
hosting a summit, discovering new friends and old colleagues at a
meetup, or even sharing opportunities and memories through mentorship
and discussion, there was nothing quite like the satisfaction of
understanding that something you created had taken on a life of its
own.
Much of my advocacy over the years was born out of the desire to form
communities and connections that I'd gained from volunteering.
Discovering my voice and passion for public speaking, my intellectual
desire for problem solving and technological innovation, and the
intensity that drives my entrepreneurship have all had their roots in
those rare mornings I'd spend with my fellow volunteers at Prospect
Park, cleaning up branches after a busy holiday season.
"That's the best part," I said with a smile. "Knowing that you made it
all happen."