Name: Melissa Lema
From: Brooklyn, NY
Grade: 12
School: Brooklyn Studio Secondary School
Votes: 0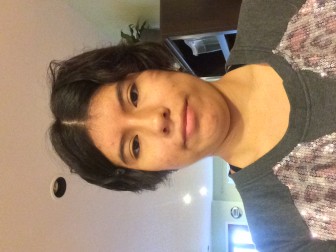 As a junior student at Brooklyn Studio Secondary School, the teacher of room 312 assigned me to work in an office during the second semester. So, I filled in applications for my part-time job at a program called ACCES-VR, and I got accepted. Every weekday during school hours, I worked for about 2-4 hours at room 312. It's not bad of a deal, as I get to organize every paperwork that the teacher send me to do. I also clean many objects that appeared to be dirty as well.
I always thought getting a job for people with disabilities is not always easy for me, as I got stressed for days due to depression. As I brainstorm ideas for getting a job early before 18 years of age, my teacher said that she would be happy to get a easy job for me to work in the office. Even though that I would want to work at coffee shops, I am still happy about my job and enjoyed working there. What makes me happy the most is that I'm getting paychecks every two weeks before summer vacation started.
My biggest challenge, however, is that I have to deal with people that I feel insecure with during working hours. Each time when I have to put up posters that are based on school policy, students who read this actually didn't do what the poster says. According to what my mother said earlier, I must ignore people who bother me as I work somewhere. During Saturday school hours, my friend and I were the only people who worked at the office of room 312 for 4 hours. We did threw out some paperwork that were useless, and did some cleaning as well.
As a volunteer of ACCES-VR, the most satisfaction I can get is earning paychecks every two weeks. It shows how much money I earned by the hours I worked each week. Even so, I do have a banking account called Chase, having Visa as my debit card. Each time I earned a paycheck from the teacher, she told me to give it to my parents to see before depositing it at the bank. As I showed my parents my paycheck, they were more than pleased, saying that I am now responsible for my job. They also told me to keep working on my job, as well as my character traits. I then deposit paychecks at the bank, earning more money than I thought.
What I learned from my experience is to remain calm during work at all times. To me, to remain calm means to not let any obstacles get in my way, either pleasant or obnoxious. It also taught me to become more responsible from time to time. Talking with a counselor at ACCES-VR makes me feel a little better about myself because as I graduated high school and go to college, I can get a job more easily to earn extra cash.