Name: Trevor Novins
From: Murrieta, CA
Grade: 2015-16 JR 2016-17 SR
School: Vista Murrieta High School
Votes: 0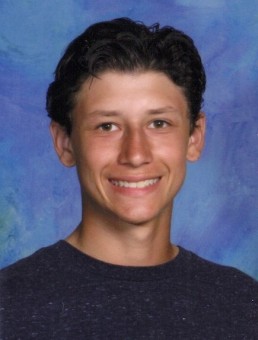 Working with Special Ed
Students
When it came to community service I wanted to do something different. I
decided to volunteer in an elementary Special Education class during
summer school. One of the best part of the job was these kids were
always happy because they did not care about what was going on in the
world as they just wanted to have fun.
I volunteered in the classroom working with moderate to severe kids
during my first three years in high school. I usually worked three to
four hours a day Monday – Friday during the summer school session.
I learned a lot about myself while working with the kids. As an only
child, I learned to be responsible for someone younger than me just
like you would for a sibling. I learned to have patience since it
took some of them a little longer to do things and learn how to do
them. The kids always strive to do their best.
One of my responsibilities in the classroom was to make sure the kids
were having fun while they also learned their ABC's and math.
During recess, I would go out on the playground and play ball or push
them on the swings while always making sure they were safe. However,
one of my biggest challenges of volunteering for Special Ed kids is
when the kids were having a bad day. Bad days could consist of just
crying to pushing a desk over. If a student was having severe
issues, I would usually have the teacher or aides handle the
situation. I would always step back and learned from how they dealt
with the issues. Working with special needs kids made me look at
myself and realize how lucky I am to be a good healthy person.
All and all working with Special Ed kids of all ages is a great time.
There is a Special Ed class at my high school. These kids get out in
the community and are well known around school. Yes, they have
special needs but our school embraces them as peers. We have girls
that are members of our Varsity Cheer leading squad and will be right
next to a cheerleader during our varsity football games. I am also
friends with one of the Special Ed kids at my school. One day he
handed me a picture that he had colored which I will cherish for the
rest of my life. I have known him since we were both freshman and he
is also a senior this year. I am glad that we will be graduating
together at the end of this school year. I am so happy that I got a
chance to work with Special Ed students and also made a friend. If
you have the chance to help out in a Special Ed class I recommend it.
It helps to lift your spirit and makes you leave with a smile and you
will end up having a great day.