Name: Kjersten Sorensen
From: Riverton, Utah
Grade: 12th Grade
School: Providence Hall Highschool
Votes: 0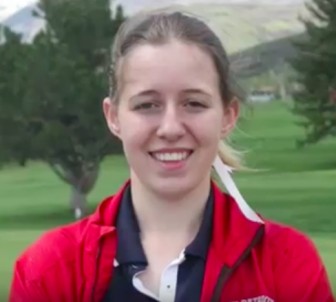 Though I haven't been doing it as long as I should have, I have been helping out in different places with the gathering of food donations for those in need. Whether this be the homeless or families that at the moment can't provide for themselves. I chose this field of community service because I could have my friends along to help and I would feel good about helping those that need donations like this in some hard times. My church group and I try to one day a month (at
least) to going to these organizations and helping sort donations, can food and more. We spend at least two to three hours helping out the people in charge to get everything ready to go to be shipped off to the families who need it.
Most of the time I found myself helping out with canning food and it was cool to see the donations coming from farms.
The biggest challenge that came with helping out at these places was opening up my schedule to go. The summer was free and easy for the most part, but whenever school was up and running, I would have to find time to do homework and projects ahead of time to get the ability to go do service.
I think the best thing I benefit from this, besides knowing that others are getting help, is that I seem to rest easier at night. My family have been trying to help out now from my example and finishing homework sooner has definitely released a lot of my stress. All this caused by some simple and easy, but very appreciated community service.
I've learned that if just even one person volunteers to help out, multiple families can be assisted and I hope that people know that by doing service like this you are making a difference.
I hope to work with the film industry one day and if I can advertise and show the importance of services like this and others that I find so effective, such as Ronald McDonald house which my family is beginning to participate in, then I will to the best of my ability. I hope the world can see one day that one person can make a difference for so many others.
Blessings will appear along the way for these services and though I appreciate it, I already feel blessed knowing that someone out there is having a better day.
It would be interesting to meet a family that I had helped out. I wouldn't know if I helped them specifically and they wouldn't know that I helped their family in small ways in a hard time, but hopefully I would see them as prospering in the future. Maybe even volunteering themselves.
I hope to continue and help in community service whether it be food donations or now helping prepare meals for families with ill children.