Name: Aissatou Barry
From: Bronx, New York
Grade: 11
School: Urban Assembly School for Wildlife Conservation
Votes: 0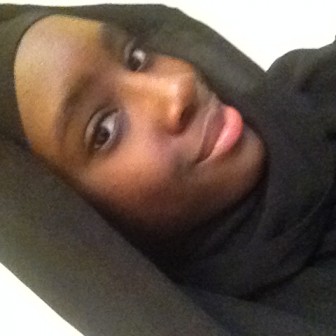 Aissatou Barry
Youth Forward
Scholarship
Your Favorite
Teacher
I started "volunteering" around the age of thirteen. Every weekend my
little sisters and I would start towards Al Rahman Mosque to learn
our religion. The imam, a pastor for a mosque, was an old man who ran
the whole thing by himself. There were over a hundred kids, and he
was the only teacher. He got the older kids who had progressed in
their studies to help him teach the other children. And one day I was
one of the chosen ones. The group of girls I was assigned to teach
were around the same age as me yet I was their teacher who helped
them with their recitation of the quran. The arabic alphabet is one
that if very difficult to learn, so reading pages that were composed
of verses proved hard for many. I would take my time between each
student, making sure they'd learned their verse, page, or chapter
for the day.
Sometimes I would have to help with the lower classes where the younger children were
held. I'd attempt to get everyone seated in their rows then proceed
to teach one student at a time. As children, they're still learning
the arabic alphabet, so teaching them is more challenging. Sometimes
I would spend over fifteen minutes on one child, making sure that
they will return home having learned something. And sometimes I'd
get distracted and answer one of their many questions. But at the end
of the school day, before it's my turn to get taught, I am rewarded
with knowing that I helped someone to advance in their quranic
studies. The time, energy and patience spent teaching gives me a
glimpse of what many people do for a living. And because of this
experience I get every weekend, I am much more appreciative of the
teachers I will see that following week.
I hope to someday see these same children that I've taught for years every weekend be
in the same position that I hold. I want them to feel confident in
the knowledge they have on any particular topic; whether that be in
the Quran, mathematics, any subject, and share that knowledge, skill,
interest with whoever may need it. Because knowledge that isn't
shared is knowledge that is lost. When I taught theses kids every
weekend, letters and verses that I thought I knew well, I learned
something new each and everytime. My "volunteering" efforts are
making a difference now, and I'm sure they would have made a
difference in years to come. Parents constantly worry about who their
children spend their company with and the bad influence it may have.
The fact that I am able to show these young kids through teaching
them that yes, I am seventeen years old and I'm still hanging out
here, may show them that they can too. That their "favorite
teacher" would rather spend her weekends teaching them. And maybe
they'll remember that and stick around longer.