Name: Anantha Rajeev
From: Highland, CA
Grade: 11
School: Citrus Valley Highschool
Votes: 0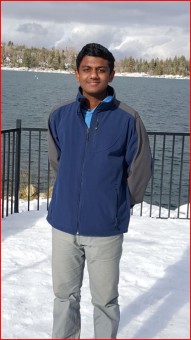 October
31, 2016
Youth
Forward Essay
"No act of kindness, no matter how small, is ever wasted". This quote by the Ancient Greek story-teller, Aesop, is the primary reason why I decided to volunteer throughout my high school. To me, it does not matter how many hours of service hours I have completed, but how many smiles and satisfaction have I put into an individual's day.
My fields of volunteering are mostly in my local Highland Smiley Library and Riverside County Hospital. I have been going to the library for about the past six months, for two hours per week, where I mostly shelve books, mitigating the load of work the librarians have to do. Some of my biggest responsibilities or challenges is to volunteer where sometimes the staff is scarce. I sometimes help out in annual activities and in these days I stay about an hour or two longer just to put smiles on the faces of the children that attend the event.
This is the same reason that drives me to keep going back to the library to volunteer. Similar to the library, I also volunteer at
Riverside County Hospital about three hours a week for the past month or two, where I supply gloves, gowns, and sometimes pass out water to the patients. My goal is to keep volunteering in both places until my schedule would not allow me, since not only the feeling of working with the community compels me but also the lightened up faces of the children and the patients.
The main reason why I decided to volunteer at Riverside County Hospital was because I recently chose my career path in my junior year, to become a doctor of some type. Since I would never jump into a career without being confident that I could accomplish my goal of helping the ones around me, I decided to volunteer at the hospital recently. In 20 or 30 years, I would be proud of myself for volunteering and helping so much people in my community, a mutual relationship between strangers where their lives as well as mine are changed in the process.