Name: Mariela Menjivar
From: Fullerton , California
Grade: College Freshman
School: California State University Fullerton
Votes: 0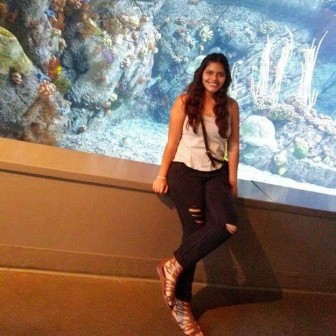 YOUTH
FORWARD SCHOLARSHIP.
I volunteered at an after school program six hours a week during junior and senior year of high school as a teacher assistant and worked with first, and second graders. I choose this field because I was trying to explore this career path and volunteering not only let me give back to the community, but also realize that even though this career may not be for me I want to work with families and help them.
My responsibilities as a teacher assistant were to make sure children were safe, staying out of trouble, help them with homework, by not doing their homework, but tutoring them to find by themselves the right answer, assist teachers with any help and serve snacks.

           My biggest challenge as a volunteer in this field was to learn how to work with children, I had babysat my little cousins, and take care of my little brother, but I was not trying to teach them math, science or how to read. Children lose their focus very quickly which made it a very difficult task. Once I understood the method it got easier I had to do everything fun, but at the same time educational since the purpose is for them to learn the material. Next to that was that at this short age anything I said or did could make such a big impact in these children lives and that was always in mind because I wanted to be a good example and not discourage them from their dreams that later on in life can become their goals.
Something that gave me satisfaction as a volunteer was that I could change a kid's day, there are all kinds of personalities shy, outgoing, and many more and not all the children were able to just get out and make friends so I always try to cheer their day up, talking to them with a good attitude and telling other kids to be kind and friendly with their classmates.
This volunteering opportunity taught me so much, from just handling foods, tutoring, and how to react when accidents happen. I am very glad I took this opportunity that let me growth and learn more about myself and what I want to do. I am now a Pre-med major and my goal is to become a doctor and help people that may not be able to afford what they need. And before this experience I would have never thought of it. I myself was not the most outgoing and this experience made me get out of comfort zone and communicate better with the parents of the children, the teachers and everyone there.