Name: Mikayla R Washington
From: wichita, Kansas
Grade: College Freshman
School: Butler County Community College
Votes: 15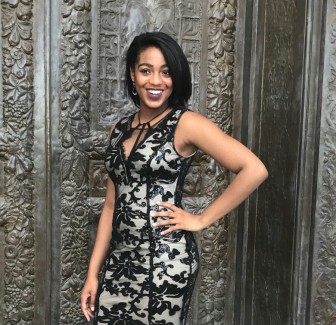 A Better Outlook
I volunteer because I love to help people, I help because I want to be a positive
impact in someone's day. If I can make your day any better than it
was before I feel like I'm contributing to something bigger than
myself. When I volunteer I work with the homeless because whenever I
see them I am always in a place to help rather it be with food,
money, or a conversation. I give something out at least once a day. I
feel my responsibilities as a volunteer is to help people like I
would want someone to help me if I were in a situation like that. You
never know someone might have just lost a job or don't have the
money for medication for a mental disability. It is not my place to
judge anyone because I am not perfect. I must judge myself and become
perfect before I am able to judge someone else and that will never
happen. My biggest challenge as a volunteer is not having the money
to help all the homeless people in the world.
Christmas of 2016 my boyfriend and I dedicated money from that work week towards making
care packages for the homeless. We went to Dollar Stores and cleaned
out their hygiene section. Most people give food or money, so we
focused on giving them a chance to feel clean. We gave away 20 care
packages with sock, combs, mouthwash, shampoo, etc. What gives me the
most satisfaction is watching them open the backpacks. Socks and
pillow cases are things that shelters need, so if someone can't get
into a shelter socks, pillows, and blankets make sleeping outside
better, especially in the cold. I have learned that you never know
what someone is going through and a small gesture can go a long way.
You can make someone's day by just taking the time to talk to them.
As I look towards the future I see my activities to help people either start their life
or get back on track. Sometimes it helps to look past the present and
look towards the future. I want them to see this as a moment in time
and not their whole life. I want them to plan for their future, so
they have something to look forward to. The change I seek is for the
youth to see me out helping and get more involved in the community.
We can give the homeless opportunities to better themselves and get
their future started. The youth are our future and if we show them
young we can continue the cycle to end homelessness in our
communities. If I came back in ten years I know my volunteer
activities will have made a difference because you can change
someone's day with a simple kind gesture. The person I helped will
have something positive to hold on to and all it takes is one person
to do good and more will follow.