Name: Nicholas Menacho
From: Falls Church, Virginia
Grade: 11th Grade
School: George Mason University
Votes: 0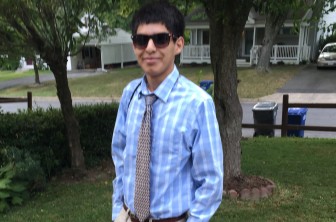 A Community Garden
Volunteering is a type of task that will always leave you with a
wholesome feeling in your stomach. During my time in High school and
the summer prior to starting college, I would spend around three
hours of my morning helping down at a local donation store. At this
store, I would help the manager take in heaps of donations from the
community and my role was to organize them throughout the entire
store to make it appealing. I was held responsible if any of the
items went missing or if any of the delicate donations like glass
cups would break. My community service was to help the store and sort
the donations, which personally for me, was the greatest challenge in
my entire life. It was only when I went to the second floor of the
store where I found the storage area for the donations. I was
completely shocked at what was in front of me. It never occurred to
me how much people are willing to give away of their own personal
assets. Partially to me, it also made me realize that people have a
lot of money considering that at times I would find expensive
looking furniture in the storage area to later be brought down to the
ground floor of the store. I can clearly remember one of the summer
days that I volunteered in the store. I was up in the second floor
storage where a heavier load of donations had come in, and in these
black bags were clumps of clothing. I soon realized that there was
too much clothing for me to handle and I would have spent the entire
day just organizing the clothing into their appropriate category.
Instead of taking the entire shift by myself, I called for two of my
closest friends to come to the store and help me with this excessive
workload. It was around noon when the bags of clothing had
disappeared and I was finally finished with the help of my friends.
Of course we had fun altogether by fooling around with the clothing
like anyone would, but what that day taught me the most is that
people are always willing to help for a greater cause. I feel like
that moment specifically taught me the true essence of volunteerism,
that whether or not the cause will help them or not, simply by
offering their hand and coming together, a bigger task was solved.
This entire experience taught me that there are better ways at
combating larger issues and that my dream is for people who do not
have the luxury to afford expensive item, to find them affordable in
places like these that make a possibility occur. My volunteer
activities would probably not show a difference since the items I
organized and polished up leave the store, however, that is the cost
of being a volunteer, where self-sacrifice at a donation center is to
give items to make other people happy with their purchase.