Name: Glenda Lugo
From: Pharr, TX
Grade: 10th
School: Valley View High School
Votes: 0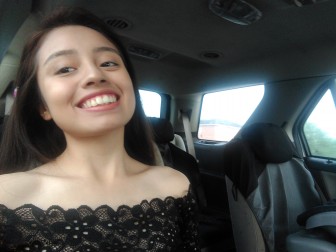 A
Free Act
Volunteering
is honestly a monthly, maybe even weekly, activity. It used to be
because it was just a requirement for certain clubs I was in,
however, I began loving it more and more every time I went out of my
way to do something for others even if I got nothing in return. Not
everything is about receiving, unless you're greedy, but it's more
about what makes you and others happy. I'm beginning to sound like a
philosopher, but I do believe that the greatest cause should be done
for the greater number. However, I love helping people out
individually as well so I feel conflicted now.
I
began volunteering my freshmen year of high school and it was one of
my best decisions to start doing them. I not only met students from
other schools but also people that had to volunteer for crimes
they've committed. It sounds cheesy but listening to their rough
paths made me want to do more for myself as well as for others. I
cleaned up my city that day from seven in the morning till one in the
afternoon. We went from one location to another until every area was
clean and it was surprisingly fun and we even got to find places we
didn't know about till then. I know that not many people could notice
our efforts, but I'm more than glad it was for the sake of our slowly
degrading environment. Our school annually goes to the beach right
after spring break to clean as well and it might sound tiring but
it's more than just sand between your toes and a repulsive fish scent
everywhere you go. You can turn an activity like cleaning into a
competition with friends around. It went from who could get the most
trash to who had the most interesting objects and interestingly
enough there were plenty of those to go around a line of curious
teenagers.
Giving
to others is by far the greatest bliss I've ever felt till now. When
I went to go give shoes at a church I was felt exultant about it
because they'd come in, get their foot sized, and then got to strut
their new shoes by running around in the park nearby or inside the
church itself. People are always in need whether if it's noticeable
or not, so giving your time and consideration to them really does
have an effect on them.
Volunteering
is not a challenge but rather a victory within yourself for a simple
decision for the better of others. It will always remain an endless
bliss to me to know I enhanced my community.