Name: Daria Beggs
From: Franklin, Pennsylvania
Grade: sophomore
School: Franklin Area High School
Votes: 0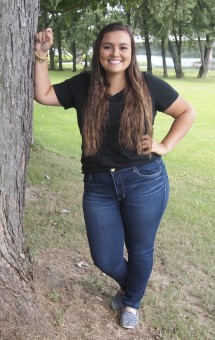 A Helping Hand Is a Happy Hand
It is not just about getting good grades in school. It is what you do
outside of school and with your life. The true meaning of a good
character cannot always be taught in school; it has to be learned
physically by volunteering. You only learn what it means to
volunteer for the greater good by putting yourself out there and
helping people and your community for the only reward of
self-fulfillment.
I have learned so much through my experiences. I think I have grown
and benefitted from seeing and doing different opportunities. I have
so much more respect for people in different areas than before. Many
people go through so much everyday, and I feel for them now, even
though I only experienced a little of their everyday life. I am a
very happy person and love to lend a helping hand when possible.
Volunteering opened my eyes to wanting to continue doing it for the
future because my little effort once in awhile can make a big
difference to someone else.
I am very passionate about my academics as well as my sports. I have
played two sports every year and tried my hardest to be the best
athlete I can be while keeping my grades up. I have not stayed with
the same fall sport through high school. I just wanted to try and
experience many sports. On the other hand, in the spring, I have
only played softball and have succeeded to the best of my ability at
it. I have lettered in varsity all three years I have played and
plan on continuing to strive for varsity.
The world would be a better place if more people tried to be the best
person they can be. I am one of those people. If I am out and about
and see someone who needs help, I stop and help them. I try to set
examples for younger kids so the chain of helping continues. We
could better our community by it so much if we all just put a little
effort in. It only takes a couple of minutes to make someone's day,
and I am always willing to do that.
You should accept me because of my great qualities, academic achievement,
and my perseverance on bettering our community. I could not be
grateful enough for the push to get involved and volunteer. It has
caused me to gain so much respect for many people. I hope to
continue volunteering as much as I can in order to keep learning and
bettering myself to the best of my ability. I have definitely gained
a valuable quality of helping others, along with many others.