Name: Sarah Urive
From: Mission, Texas
Grade: 11th
School: Veterans Memorial Highschool
Votes: 4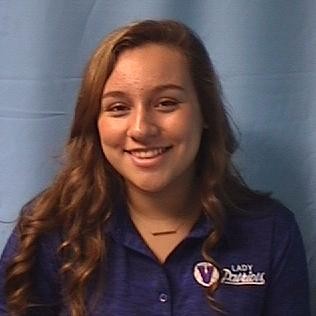 My most recent volunteering has been done at church. I started
volunteering every other Sunday starting April of 2015 and have
continued to this day. I work in the nursery, assisting with the two
year olds. This is one of my favorite volunteer jobs, because not
only am I taking care of children, but also I am caring for a mother
or fathers child, so they can attend church. I chose to volunteer in
the nursery because I love taking care of kids. Little kids look up
to you, which allows you to act as an adult and teach them right from
wrong. As a volunteer I am expected to attend to the needs of
children, in other words changing diapers or comforting them. I also
provide educational lessons for them and help motivate and keep a
good behavior environment for all of the kids. Whenever class is
over, I assist in housekeeping designated areas. Even when it gets
crazy, in the end I feel good about what I do.
As a childcare provider, I have come across a few obstacles. When the
parents are released from service, it seems like the kids go ten
times as crazy. It becomes overwhelming having to make sure the
parents have the right tag number that matches the child's, because
everyone just wants to get their kid and leave. However, every other
Sunday I get through it. Being a volunteer has really made an impact
on my life. I have learned that helping others not only gives you an
opportunity to change peoples live, but can change your own life. My
interest in volunteering has defined me by allowing me to grow into
the person I am today. Volunteering allowed me to reevaluate my life
and pay attention to what is more important in life: blessing the
lives of people. It is better to give than to receive. Volunteering
is an interest that will always be apart of my life.
I have been with this position for about two and a half years and I
have really enjoyed it. I don't regret signing up for this because
I genuinely love my kids. I can see this volunteer position aspiring
into a side job at a daycare. Forward looking, in my opinion, means
to develop or aspire into something more that what it is. I think
that my volunteer position will allow people to realize that you can
change a person's life, by helping them out. In other words, taking
care of a child allows parents or a parent to attend a church service
that could change their life forever. Their life can change, because
you took your time to attend to their kids needs just for a few
hours. I envision many people who are hurt, lost, and hungry for the
word of God being saved and healed. I truly believe that my volunteer
activities will make a difference in the next twenty to thirty years.
Throughout the years, people will realize how bad this world is
coming to. Many people will be desperate for the word of God, which
will bring a lot of people to the churches. Overall, my experience in
volunteering has really shaped me into the person I am today.