Name: Chase McCleary
From: Colorado Springs, Colorado
Grade: 10
School: Cheyenne Mountain High School
Votes: 0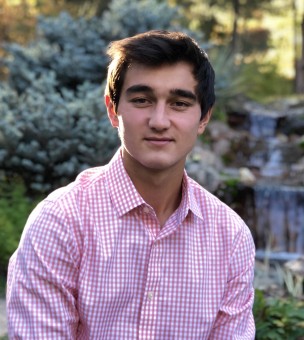 Community service has always been part of my life. Following the devastating
earthquake in Haiti that occurred when I was in fourth grade, I
approached my school's principal about my idea to organize a"Basketball
And Baked Goods" fundraiser which ultimately raised several hundreds of dollars for Haitian
earthquake victims. My fundraiser inspired the formation of the
school's Service Star Award which I, and then others in following years,
received for significant community service for global and local
causes. I was also awarded the President's Service Award-Gold Level for completing over 75 hours of volunteering
during elementary school.
I have continued these efforts in high school as President of Students
And Teachers Aiding Humanity (STAH). Also, during school breaks, I
volunteered over 400 hours at various organizations, including
helping the homeless through several different services at Marian
House and Springs Rescue Mission: providing fresh cooked food and
coffee, sorting and distributing their mail, and providing them with
free clothes for the cold months. On top of this, I served as a peer
panel judge assisting at-risk youth through restorative justice for
my Colorado Springs Teen Court chapter, I provided a digital"voice"
to help create personalized vocal identities for kids with speech
impairments through the VocalID program, and coaching a Little League
baseball team for underserved kids at the my local YMCA.
Finally, my desire to encourage other kids of all ages to give back to their
community led me to design and create a user-friendly website, the
first of its kind that I know of for any high school in Colorado. My
intent was to customize a website that would provide a wide variety
of opportunities that could be both age appropriate and target
specific interests.Heart At Work, which links volunteers with more than 50 non-profit agencies and
offers multiple service ideas throughout my hometown of Colorado
Springs, launched this fall and is currently hosted by my high school
(Cheyenne Mountain High School). As STAH Club President, I am
currently marketing the website through various media across Colorado
Springs to hopefully foster a more socially-active youth community.