Name: Sandra Lozano
From: Yuma, AZ, Arizona
Grade: Sophomore
School: Cibola High School
Votes: 0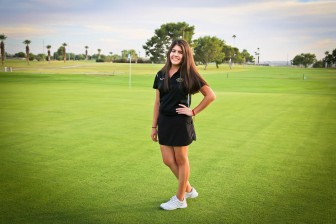 My name
is Sandra Lozano, and I am a high school senior attending Cibola High
School. I have a brother named Angel that has autism, and life has
always been a bit complicated however I love my life. Over the years
you can imagine that a majority of special need children isolate
themselves from society due to the fact that they feel different and
perhaps not accepted in society by others. However, I never wanted my
brother to feel alone because he deserves to enjoy life just like
everyone else. Therefore, I decided to volunteer in a group called
Special Olympics in Yuma, Arizona. I chose this opportunity as a
chance to demonstrate to world that kids with special needs are
people too and deserve to be part of a friendly loving community.
Also because my brother takes a huge impact in my life, and I want to
be there for him to support him, and show him that he will never be
alone.
I have
volunteered for about two years now, and I have been involved with
swimming and soon will volunteer for golf and track & field. I
have a total of over 50 volunteer hours, and every minute I enjoyed
it. I was responsible for teaching them how to swim and how to build
their confidence, and to prevent them from being terrified to swim.
My personal experience was honestly a life changing experience
because with my swim team we have cried as a team, and have grown
together. As a coach, I would have to push them to their limits, and
help them build their self-esteem and confidence. Watching them each
grow as an individual brought tears to my eyes because I helped them
throughout this journey. However, when they had their moments where
they would break down, and quit would crush me because I knew they
had the strength and ability however they believed otherwise. My
biggest fear was letting each and every one of them down, because I
did not want to fail them.

Although being a coach brought peace to myself because having the
power to lead and teach people allows me to believe in myself and
gives me a positive attitude when there are moments I doubt myself. I
have learned as a volunteer to push myself and also others to strive
their best and motivate others who don't have the mindset to
motivate themselves. Anything is possible, if you try your very best
and one must remind themselves that sky is the limit and you must
never give up. Also this experience allowed me to work with special
need children, and as a career I want to be a speech pathologists and
help these children learn how to communicate. I hope to see more
people volunteer in this life changing community group, and these
children will see me as a person that will always believe in them and
expect great things from them because they really can do it.