Name: Abigail Hoem
From: Salem, OR
Grade: 11th
School: Willamette University
Votes: 0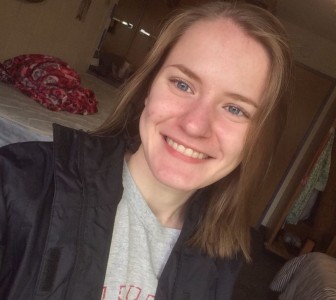 Abigail
Hoem
31
December 2017

2017
Youth Forward Scholarship Essay: A Struggle to Help
In
August of 2015, I began volunteering under the Youth Line branch of
Oregon Lines for Life, a non-profit, crisis relief organization.
After completing a 40-hour training prerequisite, I had weekly 3.5
hour shifts where I took calls, texts, chats, and emails, from other
teens dealing with issues ranging from a bad breakup to suicidal
thoughts. After every contact, we were required to make a report.
Upon leaving for college in August of 2017, I was forced to
discontinue my volunteer work with the Youth Line.
The
most rewarding part of this volunteering opportunity also happened to
be the most challenging part as well. I find a great amount of
happiness in being able to help others. However, there are limits on
what I can do. As volunteers at the Youth Line, we could only give so
much help. As we often had to tell our contacts, we weren't
professionals; we couldn't provide diagnoses or prescribe
medication. Most of the time, there was no clear-cut solution to an
individual's problems, either. Part of our training entailed that
we stay neutral on an individual's problems, unless they were in
immediate danger. So, even if we thought we had the answer to a
problem, it wasn't our place to say.
As
someone who inherited clinical depression, this volunteering
opportunity not only helped those of whom I talked with, but myself
as well. I learned something that will forever push me through
difficult times: even at what I considered my very worst, I could
still help other people who were struggling. In the near future, I
hope to pursue a career that applies this ability.
I
believe that love has more power than anything else. It is easy to
give in to hatred, and it is easy to dislike something. Loving can be
difficult. I want to make change through spreading more love and less
hate, whether it be through my career, a volunteer opportunity, or
everyday actions.