Name: Ginger Port
From: Culver City, California
Grade: 10
School: Culver City High School
Votes: 0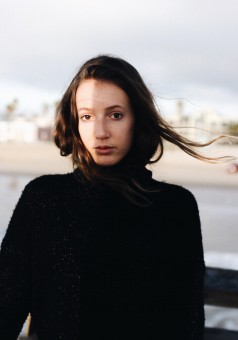 A Young Movie Maker: Uplifted

            For the past three years, I have volunteered for the non-profit
organizationYoung Storytellers which aims to inspire low-income elementary through high school
students to write original stories and bring them to life on stage
and in film. I discovered this program through my high school's
film academy and the idea immediately drew me in; anything that
involves both kids and art is an exciting and inspiring opportunity.
My love for film and storytelling also prompted my volunteerism: I
knew teaching and mentoring students in film would not only help
them, but it would help me in understanding filmmaking and guide me
toward my future career. In this program, I spent 11 weeks per year
and two hours per week mentoring middle school students who have
inspired me wonderfully, and one boy changed my life in ways I had
never expected. He was my seventh-grade mentee, Jaden.
Jaden had severe ADHD, making learning and socializing an uneasy task. He
had difficulty focusing… he jumped on desks and slammed the piano
keys during the beginning of our partnership. He would shout out
during the teacher's instructions and while other students spoke,
causing disruption. It was frustrating at times to keep Jaden engaged
but I began to navigate guiding him through patience and
communication.
I paid close attention to how he responded to those around him, and
realized that when others raised their voice in trying to instruct
him, he did not listen. I then made sure to speak firmly but calmly
with him without any trace of frustration in my voice, and allowed
him the opportunity to express his feelings and ideas while still
maintaining position. Jaden and I were not only able to form a
successful partnership to create an epic action-filled short film,
but we formed a friendship. After meeting his parents and spending
days in a classroom, it became clear that most people in Jaden's
life were frustrated with his condition, and as a result, did not
give him the time and respect he needed to thrive. My fellow mentors
often made remarks such as, "I don't know how you do it" or "it
must be so frustrating." Though certain aspects of the mentorship
were tricky, my experience volunteering left me honored and touched
to have been a leader for someone who may not have felt understood or
encouraged by anyone else.
Volunteering with others is a mutualistic experience where each individual is
enlightened or changed in some form. Jaden's learning disability
may still act as an obstacle throughout his growing up, but I have
made him look forward and gain a new sense of motivation to do his
best, despite inevitable hardships in life… and that is what I wish
to do for many others in my lifetime through the power of
volunteering.