Name: Jonathan Portillo
From: Pico Rivera , California
Grade: Sophomore
School: El Rancho Highschool
Votes: 0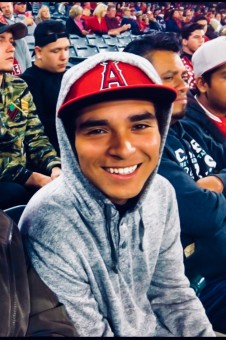 College Essay
An academic subject that has very much inspired myself is science.
Science was not always my strong suit, it was one of those classes
that never caught my attention in what I could be doing later on in
my life. An event happened my junior year of highschool while playing
the sport I love and will never forget the moment I got hurt sliding
into second base of a game. Pain that I have had never felt before
sent me to the emergency room waiting for about 5 hours to be checked
in for x-rays, crutches, and a boot to be sent home with.
Couple of days later, an appointment was to be attended to find out more
news about the injury of my ankle. With nervousness running through
my body while the doctor pulls up my x-rays, the news starts off
sounding good with him saying that it is just a sprained ankle, but
the bones held by the ligaments had torn and my doctor announcing
that I will be having surgery. Two screws would be put in my ankle
in order for me to walk again and to keep playing baseball. The
toughest news to hear draining mentally and physically knowing that I
will be getting surgery and missing school with finals coming up in
less than a month and a half.
As researching online before surgery the effects of getting screws,what
will it feel like at after the operation and later on in life. Stress
is taking over with me missing school, and surgery day is here. Once
the checking in had begun I have a chance to meet my anesthesiologist
before and get to talk to her about what they will be doing and what
I should be expecting. At that moment I instantly knew I wanted to
become an anesthesiologist when I go to college and study for. As my
she told me that if I am interested in becoming an anesthesiologist
was " you can't be the type of person to want, patience is key with
the amount of years it takes to become one." I later started to
volunteer at a hospital my cousin works at and get some experience in
what they do.