Name: Kimiyonn Sadler
From: Johns Island, SC
Grade: sophomore in high school
School: St. Johns High
Votes: 0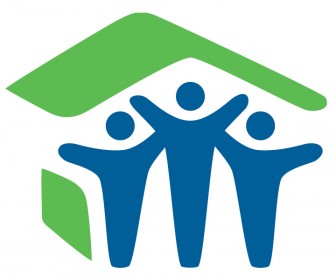 Kimiyonn Sadler
Youth Forward
Youth Forward Scholarship
31 December 2017
Since I was six years old, I have been volunteering at my local
Habitat for Humanity. This organization has been so kind to provide
my family with jobs and a house. Even at a young age, I knew that it
was right to give back when others are kind enough to help you. Every
day after school, I would come to the Habitat store and volunteer. As
the youngest volunteer, there was not much that I could do to help.
Instead, I did minor things like file papers, label items in the
store to be sold, help organize gatherings for the local
organization, and donate some items as well. Now that I am older and
busier, I tend to do things outside of the store that are more
convenient. I help my dad, who is the Habitat employee, coordinate
minor events involving the store. Back then, there was not much
challenges to volunteering since I was so young. Now, the biggest
challenge is balancing volunteering with school and work. The
responsibility is not overbearing or difficult. I already have a lot
on my plate. Volunteering does not feel like a chore nor some random
act of kindness needed to be accepted into colleges. It is something
I have been doing for almost twelve years that genuinely means a lot
to me.
The biggest satisfaction I get out of volunteering is knowing that I
am making a difference in my community. Habitat for Humanity is a
wonderful organization that helps families in need, like mine. Being
able to participate in changing others' lives really means a lot to
me. Volunteering has taught me at a young age to always be grateful.
I may not have a privileged life that most live, but I at least have
the bare essentials of survival. Habitat for Humanity has pretty much
provided me with everything. For that, I feel forever indebted. That
is why I have been volunteering for so long; to continue to pay my
"respects". My volunteering actions are ones that I am proud of.
I see them as "forward looking" because they are positive and
helpful towards my community. I use my volunteering to look into a
future of greater opportunities and bigger blessings that may come
along. Since I am the youngest volunteer ever at my local Habitat for
Humanity, I imagine my actions making an impact. It shows that
children can be as helpful and appreciative as older people. It is
never too early to help make a change in your community. Age does not
always determine wisdom or ability. If you set your mind to do
anything, you will have the power to conquer the world.