Name: Britni Lynn Fletcher
From: Milwaukee, wi
Grade: 11th
School: Rufus King International
Votes: 0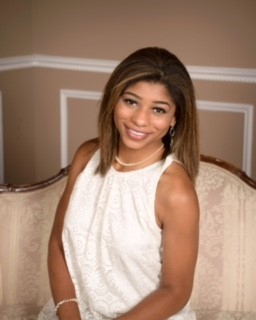 "Always Forward, Never Backwards", Anonymous.
The National Center for Education Statistics (NCES) released the first
nationwide arts survey in a decade, documenting the state of arts
education in U.S. public schools. The report outlines that art
studies in elementary schools declined from 20% to 3% in 2010 and
revealed an equity gap between the availability of the arts studies
for students in urban schools.

For 14 years, I studied in the styles of ballet, modern, jazz, and hip
hop often finding myself as the only African American dancer in
class. I never let my race stop me from moving forward in studying
the discipline of dance. Upon acceptance into college I plan to
major in the Dance Arts to obtain my Bachelor of Fine Arts degree.
My long-term goal is to offer dance studies to youth in urban
community.
On April 11, 2015, I witnessed racial profiling at a dance competition
for the first time in my life. The MC announces, "…and the
winner is…Studio Q! The MC asked, "What are your names?", with
huge smiles and whispers of confirmation, the names loudly slipped
from their lips, "Ebony, Lakisha, and Tanesha." I noticed on the
back of the shirts their names read Emily, Melissa, and Heather.
Ignorance showed its ugly face and stood loud and proud laughing while everyone watched these
dancers mock African American names. I decided through dance to
infuse a positive change in the dance arts community by bringing
awareness regarding the importance of diversity in the arts.
I worked with my Studio Director to raise funds for the Boys and Girls
Club with a showcase entitled "We Rise for Change". I had the
opportunity to discuss the importance of diversity in dance on local
news stations while promoting the event. Achieving the objective of
demonstrating the importance of diversity, over $4K was raised for
dancers of the Boys & Girls Club of Milwaukee dance division.
I continued my mission as a Debutante of the Pauline Redmond Coggs
Foundation (PRC), AKA Sorority. Over a two-month period I work
jointly with UPAF assisting youth programs; offered dance education
classes at the YMCA; worked with dancers to prepare them for dance
level testing at Chicago National Association of Dance Masters'
(CNADM). The dancers I assisted where among the most diverse group
of dancers to receive recognition for completing level testing at
CNADM. I completed a 20-minute presentation entitled 'Revitalizing
our Community – One Dancer at A Time' to a panel of Board Members
of the PRC Foundation and was awarded Miss Community Service.
Ensuring my message of diversity through dance was understood was the biggest
challenge. It is rewarding to continue to deliver my message around
the importance of the arts and diversity. Watching young dancers
achieve their dreams brings me great satisfaction. I learned giving
back to the community is about giving freely, being selfless, and
moving forward. If my service has given one young dancer the spark
to become the next Misty Copeland, that would mean we are moving
forward.