Name: Oscar Camacho Flores
From: Sandy, Utah
Grade: 11
School: Jordan High School
Votes: 0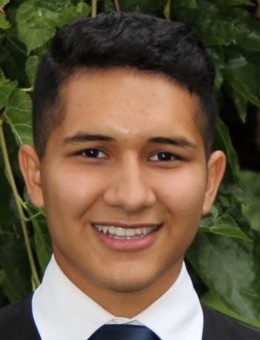 Youth
Forward Scholarship 2017 Oscar
Camacho
           Something that has always made me feel good after doing was volunteering.
Especially when it come to helping elderly people. In my household my
parents have always taught me very good principles and one of them
happens to be, *drum noises, helping and respecting the elderly.
Another volunteering activity that I have the pleasure of doing is
helping elementary students in my local community improve their
reading skills. I do this as part of my Latinos in Actions class that
I have in school.
My next door neighbors are an elderly couple that are in an advanced
age. He is 91 and she is 86 to be exact. Anyways I have been helping
them around their house whenever they need help for approximately the
last four or five months. Chores I've been doing around their house
goes from cleaning the windows outside to helping them with their
garden work. Though lately I don't go as much because I'm always
busy with homework, extracurricular activities,  social life and
family time. Back in the summer I used to go to their house about
three or on some occasions four times a week to help them.
            My biggest challenge that I had with helping my elderly neighbors and
the students at the elementary was my patience. That's because
elementary students tend to sometimes be a little bit… too full of
energy. On the other hand with my neighbors when they needed help and
I already had plans I had to cancel them in order to go help my
neighbors. At the end of the day though I had a good feeling after
helping the students and my neighbors.
            I know that this volunteering that I have done will help me in the long
run. Not only for me and my future family but for my future career
that I'm pursuing. I want to be a physical therapist when I'm older.
A large portion of physical therapy patients tend to be elderly
people because their bodies aren't the same as when they were
younger. In other words helping my neighbors was almost like a "hands
on the job" experience that will help me later on in that career.