Name: Georgia Glaze
From: Waldorf, Maryland
Grade: 10
School: Saint Charles High School
Votes: 0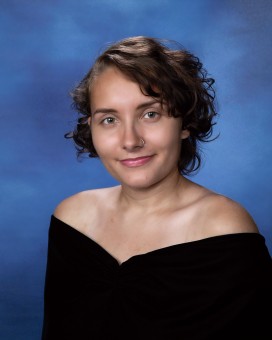 Georgia Glaze
12/19/17
I volunteer at a senior living home. I volunteered at an event there
with my school's community service club and after talking to an
activities coordinator, I decided it would be a valuable experience
to become an official volunteer. The coordinator explained that it is
difficult to do fun activities with the residents because of the lack
of volunteers. The welcoming environment with kind staff and
residents compelled me to become a volunteer there. I try to
volunteer for four hours a day on weekends whenever I can. Volunteers
are responsible for helping residents get around, assisting
residents, planning and doing activities with residents, and keeping
residents company. It is difficult for me to see others in pain.
There are times when residents give up and stop taking their
medication or eating. They often cry or lash out angrily out of
frustration due to their limitations. It is heartbreaking to see
people you have bonded with and devoted yourself to helping become
depressed. Knowing it is hard for the residents, I do everything I
can to make their days better. They get very excited for activities
and I am satisfied knowing it makes them happy. Seeing women smile
when we paint their nails or listen to their life stories makes me
happy and proud that I can do something to brighten their days. I
have learned to be more selfless and do all that I can for others.
Small things can go a long way and it does not always take much to
help someone else. I do no not intend to go into a field related to
my volunteer experience, but I do plan on going into a field that
helps the community. I plan on becoming a computer forensics analyst
and bringing criminals to justice. Senior living homes strive to
create comfortable lives for our senior citizens who are too often
left without families to care for them and the ability to care for
themselves. They constantly look for new ways to provide better care
in the future. To me, "forward looking" means focusing on what
can change now to make a better future. The future will not be any
better than the present if we do not innovate and commit ourselves to
serving the community and others for the sake of our futures. I
volunteered not the make a tremendous change in the world, but to
make a change in the lives of individuals. My volunteer activities
have made a difference in the lives of the residents I helped and
that means a lot to me. I am glad to have made the lives of others
easier and filled with more joy.