Name: Alexis Jann
From: Rocky Point , New york
Grade: 10th
School: Rocky point High school
Votes: 0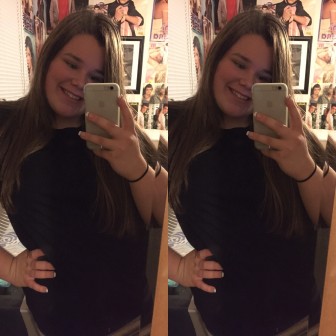 Alexis
Jann 12/30/17
Youth
Forward Scholarship
Volunteerism
is becoming increasingly important to American Society. I am part of
a club, Be a Nicer Neighbor. In the club we do many things to help
our community such as, cooking for the homeless, coastal clean up
day, cooking breakfast/ dinner for the custodians and janitors in our
school. I have chosen to volunteer in the area of homelessness. I
enjoy being surrounded by people. We are all similar in life and it's
so nice to connect with people and be able to help them out in a time
of needs. I feel the smallest things can go such a long way. The club
meets once a week for our hour long meeting, but with our volunteer
events, each one is anywhere from three to six hours. As a volunteer
you need to work hard in order to achieve your goal. You need to give
it your all and make sure the final outcome is amazing. I was given
the job of getting the supplies multiple times for the event. My
biggest challenge as a volunteer had to be when I was in charge of
cooking for the homeless. My teacher gave me the money and told me
that I get to decide everything (what we make, who has what job,
buying the ingredients, etc.). It was a lot of pressure and I spent a
lot of time thinking of what others would enjoy eating for entrees
and desserts. Making sure everything was on time as planned was hard
because I had to run back and forth to check on all the food and make
sure people had a job to do. Seeing the smiles and happiness on
everybody's face when it's over makes every second worth it and
makes me feel better as a person. I learned that no matter what
situation you are in you should go do something nice for someone
else, even if they can't repay you.
My career goal is to be a kindergarten teacher. I want to help teach
kids lessons that they can carry on with them. Volunteering helped me
learn new methods and helped me understand how to work together,
which I will need when becoming a teacher. My activities are helping
me prepare for the future. I want to be ready for my future life.
Forward looking to me is being prepared or concerned with how you
will handle your future. I hope to help change the amount of people
that struggle in life. I am hoping people will be kind and generous
to others so that when hard times come for people they do not feel
alone. If I were to come back in ten, twenty or even thirty years I
would like my volunteer activities to have helped people. It should
have given them hope that there are people rooting for them and
trying to help. Volunteering is one of many things that have helped
me become who I am today.