Name: Kimberly Nicole Bowers
From: Commerce Township , MI
Grade: 11
School: Walled Lake Northern High School
Votes: 55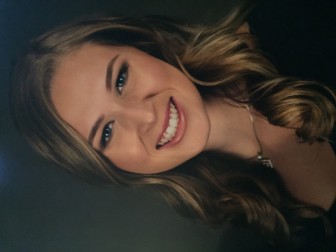 "Become What You Are Not Yet – Volunteer In Your Community"
When I look in the mirror, I say to myself, "What would little girl Kimberly
think ofYoung AdultKimberly?" Would my younger self approve of the choices that I have made,
failures I have endured, successes I have enjoyed, and lessons I have
learned? As my life has sped by, I have strived to become the best
version of myself possible. As I reflect on my journey so far, I can
honestly say that my time spent volunteering has helped me to reflect
on how I can become the best version of myself as a student,
daughter, friend, and member of society.
I have been fortunate to be able to participate in some varied and
consequential volunteer activities, including tutoring 1st
graders in reading for 1 hour per week, making and distributing food
baskets at a church food pantry for 2 hours per week, working in my
high school's SNAPS (Special Needs and Parent Support) program 5
hours per week, and planning and coordinating community outreach
events as part of my responsibilities as Vice President of my high
school's National Honor Society 2 hours per week. The most
challenging aspect of my volunteer work is the NHS activities, which
revolves around trying to motivate and engage the student body to
actively participate and empathize with our less fortunate community
members. For example, we recently held a Veteran's Appreciation
Day at a local homeless shelter, and it took a lot of hard work to
get the students to bring in food items and clothing items to reach
our goal of giving a "thank you for your service " basket to each
veteran. Luckily I have great advisers who helped me to get the
messaging out, and we succeeded! The most rewarding, but also very
challenging aspect of my volunteer work is working with autistic kids
and their parents in the SNAPS program. It is gratifying to see when
we can reach a "breakthrough" with these special kids in learning
basic concepts, but it can be very emotionally draining as I see how
their parents work so hard to give their children the most normal
life that they can and the unconditional love that they bring every
week. All of my volunteer activities have taught me the power of
empathy and the importance of building trust and credibility in any
circumstance!
Looking forward, after 4 years of pre-med studies, I plan to go to medical
school and help those in third – world countries, possibly with the
Peace Corps or Doctors Without Borders, and then become a
pediatrician. My volunteer work has definitely strengthened my
resolve to help the disenfranchised, especially children, as part of
my life's journey and mission.
So what would Little GirlKimberly think ofYoung AdultKimberly?
She would be proud of her commitment to volunteering and what she is
learning about empathy and leadership. And she would be excited
about the journey to come as we take the path towards becomingGrown
Up Kimberly!