Name: Isabella Monge
From: Miami, Florida
Grade: 10th
School: Robert Morgan Educational Center
Votes: 0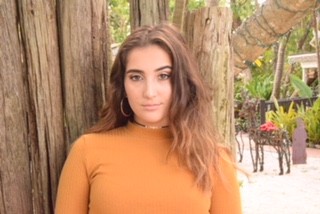 Being A Change in my Community of Miami

            Throughout my high school years, I have decided to volunteer in disaster relief
and ground team search and rescue with the Civil air Patrol United
States Airforce Auxiliary. I chose to volunteer in this because it
gives me a sense of relief knowing that I'm helping victims of
hurricanes, victims who get lost, victims of downed aircrafts, etc.
and knowing that I'm giving them a sense of hope because we were
there to help them. I have volunteered 1,194 hours to this program
and attended meetings every Saturday, attended national activities in
Indiana, and attended state wide conference meetings and mock search
and rescue activities. My biggest responsibility as a volunteer was
knowing to legally and correctly speak with authoritative figures and
moreover, victims themselves. This is so I can avoid any legal issues
in case I did something without their permission. My biggest
challenge as a volunteer was attending ground team search and rescue
school at Camp Atterbury, Indiana. For two long weeks, I learned
basic first aid, how to find a downed and destroyed aircraft with an
Emergency locator transmitter (ELT), how to survive in any kind of
environment, how to properly collect clues on how to find a missing
child or adult, etc. What has given me the most satisfaction as a
volunteer is being able to wake up each morning that I can be called
on a mission led by the U.S Air force and knowing that I'll be
saving someone's life and giving that person a second chance. What
I have learned from my volunteer position is taking each person's
life as seriously as if it were mine and making sure that always
there is proper communication between the victim and I.
These activities to me are "forward looking" because this program is
taking kids as young as twelve years old to learn how to conduct a
proper search and rescue mission and handing them certifications that
can keep them moving forward towards greater career options for when
they are older if they are interested in that specific field. What
"forward looking" means to me is grabbing all the opportunities
that I have now to learn, and better my skills and use them for
greater and bigger opportunities for my future. A change I seek to
foster in the world via by my volunteer activities is gathering the
youth to be invested in this program that not only helps victims of
natural disasters, downed aircrafts, getting lost, etc. but to gain
an experience where they are constantly learning and applying the
skills to the real world. If I were to come back in a couple years
and think about what I've done in this program I do believe that my
activates would have made a difference because the people I helped
during hurricane Irma and the volunteer work we did (cleaning up,
looking for lost victims, sending water and food) is something that
stays with the victim forever and they will forever feel grateful to
the Civil Air Patrol for being there in the highest time of need.