Name: Khaleef
From: Rochester, New York
Grade: High School Senior
School: Univervisty Preparatory Charter school for young Men
Votes: 0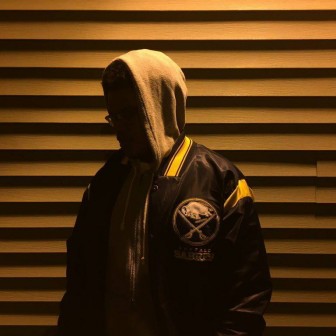 Mahatma
Ghandi once said that "You must be the change you wish to see in
the world." I believe the one way to do that is community service.
Community service is the one way to make a difference in your
community and with other people. I love when I get involved in
something and am able to make a difference in other people's'
lives. It not only helps other people but helps me grow and build
character as a person. My actions can be a catalysts to the things I
want and many others want to change in our communities.

For
the last two years I have volunteered for an organization called ROC
E6. I work with kids in the inner city trying to teach them how to
play lacrosse and more importantly the skills needed to be a
successful student. Through the years I've coordinated equipment as
well as being an active participant coaching lacrosse for kids from
ages 8-10. I got the opportunity to have one on one time with the
kids which helped me form a positive relationship with them. Those
kids looked up to me and I believe in them just as much as I believe
in me. That's why leading by example is so important to me. I need
to ensure I'm doing the right things to better myself as a person
so the kids I work with can emulate my work ethic.

The
one thing I want for those kids is success and to show them that
there is no limit to the things they want in life. I'm that change
in the community. The wrong things are constantly being glorified in
our communities and not enough of the positive things are being
discussed. I'm walking proof that you can be raised in Rochester
and still be a successful student despite all of the negativity going
around me; this is another reason why leading by example is an
important factor to me. Constantly showing the kids the right things
and teaching them the good habits that will enable them for success
in the future is my ultimate goal.
The
impact I hope my education will have on my community is a tradition
of graduating from high school and going to college. I believe the
sky is only the limit if you let, I want students my age and the ones
younger than me to be aiming for the sun and moon. I realized that
anything is possible as long as you are equipped with the skills you
need to overcome any road block on your path to success. The best way
of doing that is getting an education.

In conclusion education is a wonderful thing and can get you into
many places in life. Through community service you can be the change
you want to see in this world. Leading by example is the best way of
showing your community that you want the best for them and yourself.
Positive influences are needed to guide our youth on the path to
success.