Name: Alexandra Holmes
From: Wichita, Kansas
Grade: 10 in 2015-2016, current:12
School: Bishop Carroll Catholic High School
Votes: 0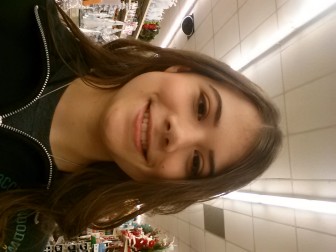 Being
a Servant to the Community
I have always been
passionate about volunteering and community service. Since I was
seven years old, I have been involved in community service through my
4-H club. I have also had experience volunteering with our local soup
kitchen, The Lord's Diner, and mission trips with my church. I love
doing all of this service for the community, but my favorite
volunteering experience is with the hospital.
One of my friends
asked me to become a hospital volunteer with her because we both want
to work in healthcare, and I have been volunteering there since. I
have been volunteering at one of the hospitals near my house for over
a year, and have devoted more than one hundred hours to helping in
the hospital. I volunteer in the transport unit of the hospital, and
mostly work with patients who are being dismissed and take them to
their vehicles when they are ready to go home after a hospital visit.
I have had good
experiences in volunteering and some bad. I see everyone from babies,
to elderly people, allowing me to see very sick children who may or
may not ever get better, people my age who are dealing with serious
problems with their bodies or minds, women who have just given birth
to a healthy baby, and people who may be very close to death. The
most satisfying experiences are when I know that the person is healed
and going back to their normal lives, but not everyone has a happy
ending in the hospital.
The
hardest part of volunteering in the hospital is knowing that not
everyone will be going home or getting better. I work with people who
have gone through major operations, have had a serious illness that
left them changed, or have had a similarly difficult experience. Some
of the people who I help are going home for the last time, and are
preparing themselves for the end of their lives. This has made me
more aware of other peoples' problems and being compassionate to
everyone no matter who it is. This experience of helping people who
may have just gone through, or are going through, the hardest
experiences of their lives, is very humbling and has shown me that
being a servant to the people around me makes me a better person, and
makes me think more about how fortunate I am to be in good health.

Volunteering in the community, especially in the hospital has helped
me to become a better person, and has shown me that helping others
benefits the servant as much as it benefits the person being served.
I truly believe that volunteering and being a servant to the people
around you is necessary in today's world, and I believe that I have
made the world a better place with my service to my community.