Name: Tariq Edwards
From: Dumfries, Virginia
Grade: 11
School: Claflin University
Votes: 0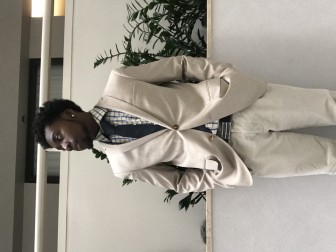 When
I became a volunteer coach, I sought to inspire my boys and to teach
them the lessons I was blessed to learn as a kid. Our basketball
season lasted from November 2016 into March 2017. Each week was
dignified with a game on saturday; days that the team waited all week
in excitement and preparation. In turn, each week I devoted about
five hours to my group of young athletes. During the season, I
steadily trained them to trust each other and to realize that
teamwork shapes success. I preached to them that the only way to
obtain what you desire is to hustle and work hard. My coaching
philosophy always revolved around the term: 'The Three C's'. The
first "C" is confidence. The second "C" is
communication. The final "C" is control, emotional control.
One can only hope that they don't just use the mantra in basketball,
but also in life.
However,
a big problem I had to face was dealing with the egos of my players.
In consequence, there were times where it was difficult to unite the
team. When they were able to put aside their differences and move the
orange they made my day. When they jumped for joy after a big play,
that made my day. When they came to me and simply said "thanks
Coach", that truly touched my heart above all else. Thanks to this
coaching experience I learned how to become a leader, after years of
training as a follower.
In
the future I aspire to become an executive or owner of a national
basketball association organization. Also, to become a big time
producer and have my very own radio station, television show, and
movies.
In
terms of the future and forward thinking, I see my volunteer escapade
as a way to pass down wisdom and knowledge about the game of
basketball but importantly about the game of life. Forward
thinking is the action of implementing strategies and philosophies to
further develop as humans. My hope is that I sharpened the minds of
these young men as they continue to grow. Years down the road, I hope
to see the players I helped not only achieving Most Valuable Player
awards but also Nobel Peace Prizes.