Name: Katerina Orgunov
From: Fort Worth, TX
Grade: High School Junior
School: Baylor University
Votes: 0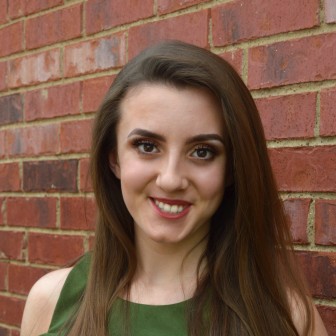 Breaking
The Poverty Cycle, One Lesson At A Time
Katerina
Orgunov
According
to President John F. Kennedy, "one person can make a difference,
and everyone should try."
Starting
my freshman year of high school, I have made a distinct effort to use
my time and skills to benefit others, spending over 340 hours
actively volunteering. My first volunteer experience was signing up
to become a regular tutor for a 6th grader with a learning
disability, and through helping her with math and English homework, I
not only developed a friendship, but learned more about my own
capabilities and potential to improve the lives of others. Throughout
our time together, I saw genuine progress in her study skills . Since
then, I have spent my time volunteering with various organizations,
from libraries to churches. Volunteering allows me to take part in
events, meet people, learn new skills, and impact people's lives in
ways I would never have been able to under any other circumstances.
Eventually,
I returned to my greatest passion, improving children's' futures,
by volunteering with Dream Outside the Box, a nonprofit organization
providing weekly career-focused programming to elementary aged
students in Waco, TX. The city of Waco struggles with poverty, and
children of low income families are statistically unlikely to break
their parents' patterns without outside assistance. In response to
this, each Friday, I and a few other Baylor students go to Bell's
Hill Elementary and conduct a vocational inspiring activity such as
surgery on bananas and engineering ramps for marbles. Being a part of
Dream Outside the Box has been one of the most meaningful parts of my
college experience thus far because I receive the opportunity to
truly connect with children and inspire them to dream bigger than
manual labor and be the first in their families to go to college. I
learned that lives can be impacted most dramatically if they are
impacted early on. I vividly remember the day I got to explain what
gravity was to my group of "dreamers" who had never learned about
it and the day one of my girls told me she decided she wanted to be a
surgeon when she grew up. Our volunteer group is still very small,
and we don't have enough manpower, but getting the chance to see
young children's eyes light up when they realize they may be good
at careers they had never even considered made overextending myself
worthwhile.
Dream
Outside the Box truly captures the very essence of "looking
forward" as it focuses on empowering children, who make up our
future. I dream that this nonprofit will grow, recruit more
volunteers, and that the children I have mentored will truly use the
inspiration they've been given to build a brighter future for their
families.