Name: Alma Erickson
From: Leonia, NJ
Grade: 12
School: Leonia High School
Votes: 0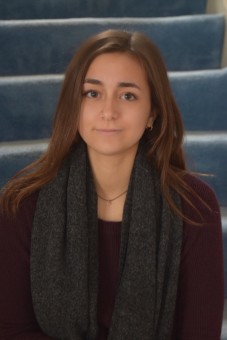 In
my time as a high school student, I have done my best to take
advantage of the numerous opportunities provided to me by
participating in many clubs, sports, and other such activities. In
addition to school-sponsored organizations, I also participate in
several local volunteer ventures. One in particular stands out to me
as the most educational and rewarding, as well as the one that I am
most proud of. For the past three years, I have worked as a volunteer
counselor at Camp Dream Street, which is a day camp for children with
cancer and blood disorders, as well as their siblings. Many of the
children that attend Camp Dream Street do not get to go to school.
Many of them sit in a hospital day after day, with very limited
opportunities to play, or to spend time with friends their own age.
Needless to say, the siblings of the sick also face a great many
troubles. Camp Dream Street gives children the perfect opportunity to
disengage for a few hours every day, and to meet people who suffer
through some of the same issues.
Volunteering
with this organization has taught me what it means to be responsible
for children who need careful supervision, and more importantly, a
few days away from their illnesses. I feel that, with every day that
I spend at Camp Dream Street, I am making a positive difference in
these children's lives. I am helping them to explore new interests,
meet new friends, and to forget about the troubles that they have
waiting for them at home. I am providing them with opportunities to
learn about themselves and to grow that they might not otherwise
have. Working with the children at this day camp also requires a
certain degree of understanding and compassion, but also the ability
to provide support without being overbearing, or making the campers
feel that they are anything but normal children. Camp counseling has
given me first-hand experience as both a role model and a leadership
figure. I feel that the lessons I have learned through participating
in Camp Dream Street every summer have been, and will continue to be,
applicable throughout my life. I plan to continue my work with this
camp for years to come.
One
of the biggest passions that I have in life is relating to people;
talking to people, helping them, learning about them, and building
relationships. I have always been a "people person". It is for
this reason that I am planning to study Psychology in college. I want
to learn about personality and the human mind on a deeper level —
to be able to understand what makes us do what we do, think what we
think, and say what we say. I feel that Camp Dream Street, in many
ways, has fueled this interest.