Name: Lauryn Turner
From: Laurens, SC
Grade: 10th
School: Laurens District 55 High School
Votes: 0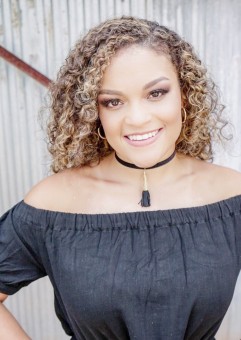 Over my high school career, I have gained a large appreciation for volunteerism. Through
volunteering with the American Foundation for Suicide Prevention and
being the youth representative for The Laurens County Cultural
Diversity Committee, I have seen hope for my own life, and helped
many others see hope for their lives. I have dealt with greater
responsibilities, and became wiser with my words and decisions in
life. My activities as a volunteer are forward-looking, they
progressively develop hope for future lives.
On average, six hours a month I am able to make many changes. With the AFSP I counsel
those around me who are contemplating suicide; this is important to
me because two of my own family members have committed suicide. At
first, it was very challenging for me to open up and talk to others
without being nervous about saying the wrong things, or not saying
enough. I get great satisfaction knowing that my words have saved
lives. Hearing other's stories and through personal experience, I
have learned a lot about depression. Sometimes there are not any
signs that someone may be depressed. I have learned to truly be kind
to everyone, even when it is hard, because everyone has their own
struggles in life.
With the Cultural Diversity Committee, I am the youth voice for my county's
adolescence. The committee plans events that can get children around
our community involved in summer activities. I also volunteer with
other members of the committee to do eye screens and serve dinner at
Christmas to the women at the Laurens County Disabilities and Special
Needs Residential Home. If I were to come back in ten, twenty, or
even thirty years, I know my volunteerism would have made a
difference.
I plan to continue volunteering throughout college and after college. I have a passion
for helping to prevent suicide. Suicide is preventable and I want to
always be apart of that. Diversity is also a major part of my life, I
enjoy making sure that everyone around me is included and not left
out. I seek to change lives for as long as I possibly can, and always
be a dependable person for those who need guidance or seek help.