Name: Jenay Rebecca Kocsis
From: Milford Center, Ohio
Grade: 10
School: Fairbanks High School
Votes: 0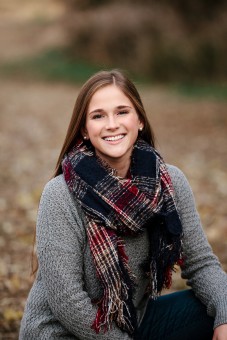 Changing
Lives, One Home at a Time
My
greatest volunteer experience is the time I have spent volunteering
for Youth Mission Outreach, an organization that attends a yearly
mission trip to another state to help repair people's homes who are
physically or financially unable to do this. We fundraise in the
months leading up to the mission trip, and I would spend roughly four
hours a month fundraising and thirty hours volunteering during the
mission trip. I have been involved with the mission trip for the past
three years.

I
choose to help people repair their homes because I think everyone
deserves to live in a safe and clean home. Also, once I leave the
mission trip, I like leaving the resident with something physical,
such as a repaired home, that they can use for many years. As a
volunteer, I have built a handrail and a wheelchair ramp, painted the
interior and exterior of a home, and cleaned a home as well. The
hardest part of volunteering at the mission trip is building new
structures because I have no carpentry experience or extensive
knowledge about woodworking. For this reason, building a large ramp
or handrail at mission trip gives me the most satisfaction because I
feel as if I learned something new while also helping others.
Physically, my time as a volunteer has taught me woodworking skills
and the difference between basic tools. More importantly, I have
learned how to step out of my comfort zone to work in a group of
people that I have never met to help others.
The
mission trip not only benefits our resident during the week we are
there, but also long after we leave. The mission trip is so forward
looking because it repairs people's homes to be used for years to
come. To me, forward looking entails helping people now by doing
something that will benefit them into the future which is exactly
what building a ramp or repainting a room does. I hope that my
service in the mission trip helps create a culture that promotes the
idea that volunteering isn't always physically easy. Many people
enjoy volunteering their time, but sometimes service takes hard work
and physical pain, something that many people aren't willing to
give. The physical effort that is given during the mission trip is
what makes such a difference in the resident's life. If I were to
come back years from now, my past residents' wheelchair ramps,
handrails, and shutters would still be helping my resident live a
safer and more comfortable life. That is why I choose to dedicate
most of my volunteer time to Youth Mission Outreach. It helps people
emotionally and physically, both now and into the future.