Name: Charlie Brockhaus
From: Sidney, Nebraska
Grade: Sophomore 2015-2016, Senior 2017-2018
School: Sidney High School
Votes: 0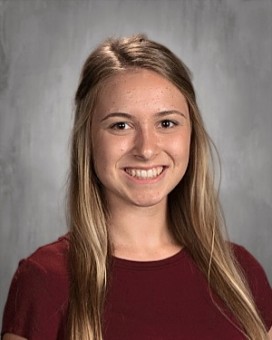 I
have been volunteering for as long as I can remember. From helping at
a dog shelter, feeding the homeless, and helping pick up the trash,
the list goes on and on. Volunteering is a passion of mine and I love
being able to help others any way I can. Last year my guidance
counselor asked me if I would be interested in mentoring an
elementary student. There was a girl that needed a confidence boost
and could really benefit to have someone to talk to. I had already
been going to an elementary school once a week to tutor and figured I
could definitely make more room for someone else. I had no idea what
it all entailed, but I was up for the adventure.

The
first day I showed up, I was introduced to the sweetest little girl.
I instantly fell in love with her bubbly attitude and my nerves
quickly went away. As a mentor my responsibilities are to always be
there for her and make sure everything is going well at school, but
also to have fun and play games. Over the weeks we slowly got to know
each other. One day we were talking and I could tell she really
wanted to get something out. My mentee decided to open up about her
past home life and her rough start. This by far was the hardest day
for me as a mentor because I could not imagine how such an energetic,
happy little girl was able to face half the things she has had to in
her short life time. After hearing her story my eyes were truly
opened and made me realize I can never give back enough. I have
learned from this little girl that no matter what happens I need to
always stay positive and have a smile on my face. Every week when I
see her smile from ear to ear I am given the satisfaction of knowing
I can turn her past around for the better.
To
me "looking forward" is seeing what the future may entail and
what I can do to prepare for it. I strongly believe my support for
this little girl is looking forward for her best interest so as she
grows older she can become a very confident and strong individual. I
believe even after thirty years she will remember me and all the fun
times we had together. I cannot wait to watch her grow over the
years.
I
plan on majoring in business and mentoring is in alignment with my
career goals because it has taught me how to imagine being in someone
else's shoes. In the business world I am going to have to look at
problems in different perspectives to find the best solution. One
change I want to bring into the world is to keep positively changing
kids' lives throughout my life and career, like joining the program
TeamMates.