Name: Aaron Rey Acevedo
From: 25 Ridgeview Drive, New Jersey
Grade: Sophomore
School: Passaic Valley High School
Votes: 0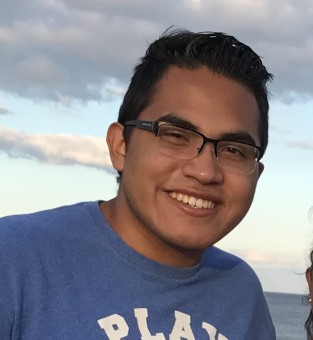 For
many years, I have done numerous volunteer work operations dedicated
to bringing aid to those in poverty. Whether it be in my neighborhood
or all around the East Coast, I volunteer because helping others that
are less fortunate than me fills me with humility and gratitude.
Yearly I work to feed the homeless in Paterson. Additionally, I have
been a part of my church's Youth Group for around six years, and
with them we have spent weeks in the summer traveling to different
poverty-stricken cities, going to states like Tennessee, West
Virginia and North Carolina. With each visit, we have helped assist
the people in each area by landscaping, painting, working in food
banks, and talking with them to learn about their own lifestyles.
Each occasion has provided a challenge with the labor that must be
done, as there are multiple occasions where the team I am a part of
must work out problems by finding unorthodox solutions. Yet once
these trials are overcome, seeing all of our handiwork come together
and the smiles that grow on the townspeople's faces makes all of
the grueling efforts I had gone through worth every second. These
numerous volunteer operations of mine have taught me one of the most
important lessons one should know in life: one must always be humble
in life, because you never know when the things you take for granted
might be taken away from you.
These
activities I have done provide me with a sense of progressiveness
that feels unique to those deeds. To me, they qualify as
"forward-looking", because "forward-looking" means qualities
about someone or something that can change the world for the better.
With these activities, I want people to look at my deeds and rather
than simply praising me, be inspired to do the same and spread these
beliefs to others. It is easy for someone to be happy for what others
do to better their communities; what is impactful is when one decides
to genuinely take in those sentiments and apply them to their own
lives. I believe that many years from now, I will be able to look
back at these volunteer activities and be proud that I made a
difference among the people around me. With the efforts I put into
the work I did and the sentiment I had behind him, I believe that
anyone who hears about the volunteering opportunities I had will be
inspired to take on these same beliefs and grow themselves and their
communities in the process.
Volunteering
is of extreme importance to me. It allows people to do work that will
benefit multiple people rather than one's self. I am proud to say
that I have done my own volunteering, and that I intend to keep
searching for work opportunities in the future. Hopefully, my story
will connect with others and inspire them to do the same, allowing
many to grow a forward-looking mindset and confidently make the world
a better place in the process.