Name: India Hagler
From: Southport, Florida
Grade: 2017-2018
School: Deane Bozeman
Votes: 1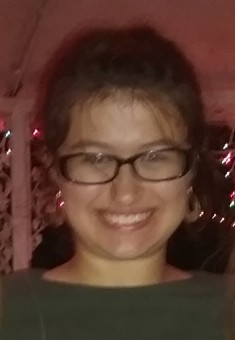 Throughout
my life my mom showed us that it is better to given than to receive
by volunteering in various ways. As I have grown older and able to
make my own choices, I have chosen to volunteer with Hope Missions
alongside my youth group. We have gone to New Orleans, LA for three
years now, a total one hundred and fifty hours, with just that group
by helping giving food to the homeless, unloading dog food for local
shelter, and showing kindness to others. When a stranger is rude to
me, I have tried to be kind to them. I have found that you can always
stay positive and kind to others even in unfriendly events.
Volunteering in Hope Missions has increased my passion for missions
field and gave me a desire to be a missionary. I am looking forward
to more opportunities to pursue my goal as a missionary. I do not
know my future, but if the time comes I may foster anything the Lord
says for me to do. My goal is to change the world through the
unchanging word. And the biggest way I can do that is by doing unto
others as I would have them do unto me, and this to me means
volunteering and helping others.