Name: Jordyn Horowitz
From: East Brunswick, New Jersey
Grade: 10
School: East Brunswick High School
Votes: 0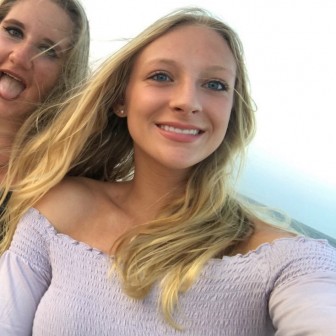 I
volunteer at Children's Specialized Hospital in New Brunswick, New
Jersey. I help rehabilitate children with mental and physical
disabilities; specifically, I volunteer for a swim program. I
volunteer for two hours a week for each seven week program. As a
volunteer we are responsible for making sure each individual is on
task and completed the activity to the best of their ability.
Sometimes the volunteers might need to modify an exercise and
stabilize the individual attempting to perform the movement. My
biggest challenge as a volunteer is communicating with the children.
Some of the children might have a disability that inhibits their
ability to talk. In this case the volunteers need to find another way
to communicate with the child, whether it be looking for body
language or picking up on the noises these children make. However,
volunteering at the Children's Specialized Hospital is definitely
satisfying. The best feeling is when a child masters a exercise and
has the biggest smile on their face. Not only do I feel accomplished
for helping them complete the exercise but I also feel excited they
overcame a challenge in their life. I learned that each individual is
capable of overcoming every obstacle that comes their way. Even these
young children have the strength and courage to conquer challenges.
We as individuals should never take anything for granted and look to
help others when they need it. From volunteering I realized I want to
go into the medical field, specifically pediatrics. With volunteering
I seek to help others become healthy and strong and create
environment where everybody looks out for others. If I were to come
back later in my life I would hope there would be more volunteers
willing to put their time and effort into helping these children.