Name: Shree Govani
From: O Fallon, MO
Grade: 10th
School: Fort Zumwalt West High School
Votes: 0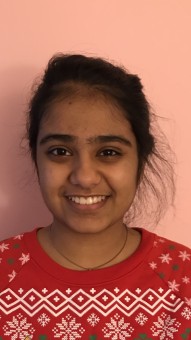 Code Blue
"Code Blue!! Two police men were shot!! Get ready!!"
The scariest moment of my entire life. No one knew what was happening,
what to do, or how to respond. The emergency room was chaos; the
staff was running around. Everything was in place, and all the staff
were ready and in position- just like they were trained to be. There
was only one problem– everyone was ready, but the room was not.
This is where I come in. I volunteer for 4 hours at Mercy Hospital every
Saturday and this event was definitely one of the most intriguing
things I had ever seen. It truly touched my heart to see everyone
come together for a single reason- to help someone. This is what
resonates with me the most.
Furthermore, the selflessness that comes with service, is what I love most.
Knowing that I am going there to help others, rather than going for
myself and what I am doing is impacting the community, is what makes
service a priority for me.
Every Saturday, when I am volunteering at the hospital, I make sure that
everything is in place, I clean the beds, rooms, and equipment. My
service is helpful for the Emergency Department because everything is
always happening at a fast pace. In between taking care of all of the
patients, it is difficult for the staff to clean the rooms, beds, and
equipment. That is why I am there, to make sure that everyone gets an
efficient patient care and that the staff has an easier time trying
to get their jobs done.
Community service is very important to me and has not only impacted my
community, but it has also impacted my life and future. I have seen
myself grow over time and mature into the person that I am today.
"Tomorrow, this three 3-year-old boy is getting new legs," said the woman who
would perform his surgery.
That was the moment I knew, unequivocally, that I would pursue a career in
medicine. I had always thought about becoming a doctor, but that
presentation helped me see that medicine is more than writing
prescriptions. I was astonished by the power of medicine.
Perhaps this area of medicine resonates with me because many people in my
family have battled various cancers. Recently, my aunt was diagnosed
with leukemia. Her medical team kept her fully informed every step of
the way and helped her maintain a positive attitude. The power to
support people, when they need it the most, resonates with me on
every level.
Medicine is an ever-evolving, ever-maturing field. New technology exists to
diagnose and solve issues better than ever. I don't know what the
future holds in terms of how far medicine will grow. I do know,
however, that I will be there when it does. Along the way, I hope to
inspire the next generation of aspiring doctors the way that I was
inspired by a 3-year-old boy who got new legs.