Name: Stella Katherine Nichols
From: Columbus, Mississippi
Grade: Tenth grade
School: Heritage Academy
Votes: 0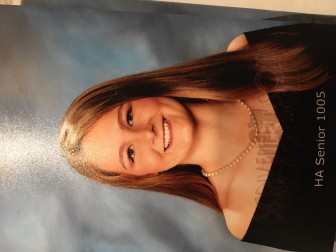 Volunteerism
is an important aspect in my life as I enjoy serving the community
and delivering aid and comfort to those in need. As I reflect on the
source that catalyzed my desire to participate in community service,
I recognize my membership in Lowndes Young Leaders. This local
leadership program sparked my initiative to give back to the
community. Some of the locations I visited while in the program were
Atlanta's City of Refuge and Safe Haven, Inc., and these locations
had a profound impact on my perspective of need. I understand that
individuals require help whether it be simply spending time in the
company of the less fortunate or dedicating time and energy to those
in need.
Lowndes
Young Leaders inspired me to be a leader among my peers and within my
own community. I appreciate having the ability to affect positive
change in people's lives. As the current and three-year-standing
treasurer of Les Amis Interminables social club, I spend time
volunteering and fundraising for The Salvation Army and Helping
Hands. While time management is difficult, I spend eight to ten hours
per month involved in different community service opportunities. One
week we hosted a school can drive for Helping Hands and another we
volunteered to walk dogs at the Humane Society. One of my favorite
experiences was throwing a father daughter dance at our elementary
school to raise money for Operation Christmas Child. I not only have
grown closer to other girls my age through my participation in the
club but also discovered a passion for serving the community.
Another
aspect of volunteerism I enjoy is volunteering for local pilgrimage
tours and at a retirement home. In antebellum attire with other
ladies, I learn about my town's interesting history and present the
information to tours for four to five hours during two weeks in the
spring. Therefore, I develop leadership skills while presenting
valuable historical knowledge to individuals. Conversing with those
in the nursing home and running their errands for six hours each
month is also incredible because I am provided with the opportunity
to help people who are unable to help themselves. Getting to know
those in my community is precious, and improving their lives makes it
worthwhile. Volunteering in the community has allowed me to grow as a
person as I have discovered a desire to improve others' life
experiences.
As
I take the next steps in life, I know active volunteerism in high
school is influential. I consider my plans to be "forward
looking" as I will become involved with community service on the
college campus and strive to connect with those in need as I have in
my hometown. Also, my objective of becoming a doctor will allow me to
serve others for the majority of my life. Therefore, as I reflect on
the volunteer activities I have participated in, I believe they have
had a monumental impact on my life and hopefully have had such an
effect on those I served.