Name: Darius Hakeem Fraser
From: Pittsburgh, Pennsylvania
Grade: 2015-2016: High School Junior
School: Current Freshman at Carnegie Mellon University
Votes: 0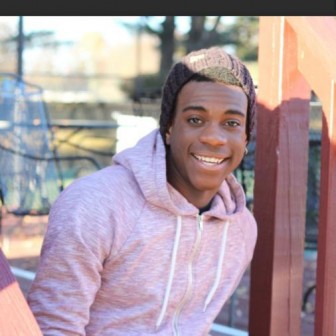 December
19, 2017
Community
Theatre
Darius
Fraser
As
an actor, it's my job to bring inspirational stories to life on
stage. Throughout high school, my work branched out offstage as I got
the chance spread my love of theatre to younger generations through
counseling at an elementary school drama camp. Working with those
children taught me why theatre is so important. While the games and
exercises we did were simple, they facilitated a special bond that
connected the kids with one another. Learning how instrumental
theatre is in bringing people together, inspired me to broaden the
scope of with whom I connect. I began volunteering at sporting events
and community sponsored service projects. As I worked outside of the
theatre, I not only became fulfilled as a member of my community but
also aware of my growth as an artist. My ability to connect with an
ever-expanding variety of people was developing and therefore, my
ability to portray a variety of characters grew. While my passion for
community service was beginning to grow, my passion for my craft was
nurtured alongside.

We
are all our own worst critic and as a young artist, that has been an
obstacle of mine. Self-doubt would follow me from the audition room
to closing night of the show. Overtime, volunteering changed my
perception of theatre as my personal outlet to an act of community
service – selfless. Removing the "self" from my work onstage
also eschewed the fear and insecurities that used to follow. I am
beyond blessed to have theatre in my life and even more so to have
community service opportunities to help shape what theatre truly
means to me. My work is far from done in either realm.