Name: Abby Siefert
From: Holland, OH
Grade: Sophomore
School: Springfield High School
Votes: 0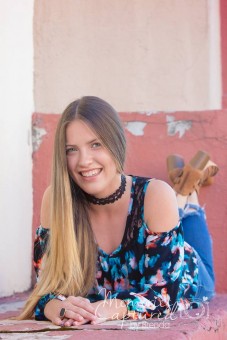 Throughout my life, I have partaken in activities that have illustrated my
persona, virtues, and love for service. As a result of participating
in involvements where my leadership and character were tested, I was
able to develop as a leader and a role model for others.
One demonstration of service that I displayed involved volunteering for a
Special Olympics Softball Tournament. The purpose of this tournament
was to provide a welcoming environment for young children with
disabilities to participate in friendly competitions with each other.
Volunteers were assigned to work at specific stations that would
rotate throughout the day. I was only able to make it to two stations
, but I definitely enjoyed the time that I had in those areas. Many
of the kids had bright smiles on their faces, and the fact that they
were so happy just to be there prompted me to think about how much I
value the important things in my life, and evaluate the things I take
for granted. This tournament was a prime example of this learning
experience, as well as displaying determination through tough times,
supporting and encouraging others, and most of all, showing
compassion.
As well as the tournament, I've had the opportunity to assist my
elderly neighbor since I was young. She suffered from back pains and
was recently diagnosed with cancer. Unfortunately, she lost her
battle. However, in the time that I did get to spend with her, I
would bring up her mail and paper, give her warm dinners, take out
her trash, and complete other small tasks if needed. Whenever I would
do a chore for her, she would always offer something in return,
whether it be candy, money or something of the like. She made me
realize that it is more important to give than it is to get, and that
one should not expect to receive something in return for doing a
favor. Loving people and being friendly came naturally to my
neighbor, and I only hope that I can become the warm-hearted, caring
person that she was.
Through these experiences, I have learned that service, valuing good morals,
and having character is significant in life. There are so many
lessons that can be observed and applied to other situations, and I
am grateful to have had the opportunity to learn some of these
myself.