Name: Arezoo Kalan
From: Alpharetta, GA
Grade: 10
School: Johns Creek High School
Votes: 0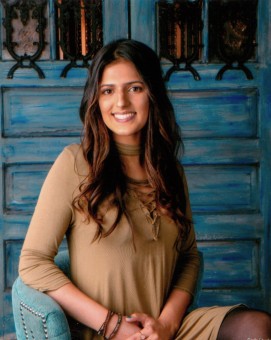 Everybody has been, in some capacity, affected by cancer. This terrible disease
has unfortunately touched all parts of the world, forgiving no one.
It first appeared in my lifewhen, at nearly8
years old, I learned that my Great Aunt had Leukemia. Unable to
understand what it was, I was still deeply disturbed by its
detrimental effects on her: her pale skin, frailty, and utter lack of
energy.As I grew up, more and more loved ones fell victim.
My best friend's mom. My uncle.
And aside from these close to me, I saw it run its course on numerous
patients as I would visit the oncology ward of Mulago Hospital every
Sunday with my family. Due to a lack of proper recourses in medicine
where I grew up- in Kampala, Uganda- these families unfortunately did
not have adequate health care. But we would visit and talk with these
families in an attempt to instill hope. At age 14, I moved with my
family to the United States. Older, but still unable to fight this
disease on a professional level, I sought out all opportunities
available to me to do something. I wanted to make a difference.
So act I did. I contacted Northside Hospital and arranged to visit the
children's oncology ward, continuing my efforts of instilling hope
in patients that I began in Uganda. I also found the Georgia chapter
of the Leukemia and Lymphoma Society. Of over 200 applicants, I was
selected as one of 18 to partake in a campaign to raise funds for
blood cancer research.  We each rallied our communities to raise
funds and create awareness; in my community, I went door to door in
neighborhoods, wrote letters, and partnered with local businesses.
For blood cancer awareness month, I utilized my skills as an amateur
filmmaker and made a segment about blood cancer. My film was shown at
3 high schools, spreading the message to over 5,000 people, and our
campaign raised over $500,000, achievements I will never forget.

Now in my second year with this society, I am a student board member, which
means I take more of a leadership role, mentoring teams to develop
their own campaigns. On top of my efforts with the Leukemia and
Lymphoma Society, I wanted to do something on my own to encourage the
youth in my community, specifically children in middle school who
might not yet be engaged in service. So, I founded a chapter of Girl
Talk- an organization where high school students mentor middle school
girls – and this year we chose to focus on cancer awareness as our
project. I have helped them with this by monthly meetings to talk
about issues they face and also planning fundraising events such as a
dance and a 5k run.
As cancer is such a far-reaching disease, touching countless lives, I
realize that it is not solvable by one person. To make it a fair
fight, we all need to come together as a society.