Name: Gracie Keener
From: Wakeman, OH
Grade: 10
School: Homeschooled
Votes: 0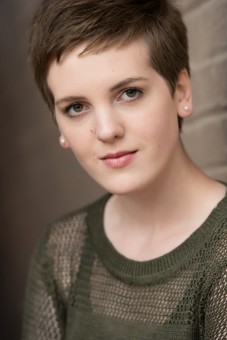 Cultivating
Confidence
For the past four years, I have volunteered at a local youth theatre,
Caryl Crane Youth Theatre, to help teach arts to children and give
underprivileged kids a chance to experience the arts. I have worked
approximately 15 hours a week, leading, teaching, and performing. My
job is to teach and encourage children in the arts, as well as
leading efforts to find new ways for us to service the community. If
I have learned one thing, it's that there is nothing more important
than leading compassionately. The children that I've met along that
way hold a special place in my heart, and I care deeply about their
growth, not just in the arts, but their growth aspeople.
I've had the honor of having many of them look up to me as a role model,
and I just want to do my absolute best to make sure that I'm the
best role model I can be for them.
I believe that the art of theatre is a great experience for kids to
have especially at a young age, it teaches children to be brave and
go outside of their comfort zones, it helps them with confidence and
with public speaking, and it also creates a more developed sense of
empathy which is essential in future healthy relationships. I have
seen children grow in ways that would almost seem impossible, but the
positive environment that we've cultivated at CCYT is unlike any
other, and I have never see such improvement in kids in such a short
amount of time. In just a few short weeks, I've helped kids go from
struggling to even squeak out words due to fright, to confident and
charismatic people, on stage, and in their everyday life as well.
My volunteering is directly associated with my future goals, as I want
to become a professional actress and then use my position to help and
advocate for those in need, with an emphasis on providing
underprivileged kids opportunities in the arts; perhaps by opening my
very own theatre company someday.
What forward thinking means to me is that, starting as soon as you're
able, you have to look beyond yourself and think about how you can
help and inspire the generations after you. I know that my entire
life's path began when someone older than I gave me some
encouragement, knowledge, and advice, and I want to pass on that same
effect as I continue to grow and learn myself.
If I looked back years from now, I think I would be exceptionally proud
of the children that I had the opportunity to help along their paths.
They're the most amazing people I've ever met, and I cannot wait
to see where they go.