Name: Kenji Arin Adachi
From: Lakewood, WA
Grade: 10
School: Harrison Preparatory
Votes: 27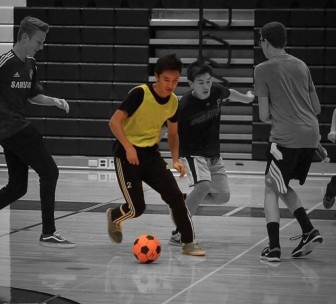 Kenji Adachi
Developing
the Youth
When I was 15 years old, I did not know much about volunteering, but once I decided to
try it, I loved it! I started volunteering for the YMCA as a coach,
teaching various sports to kids from the age of 4-11 years old. I
loved and still pursue volunteer work associated with youth
development. After volunteering for the YMCA for a few months until I
turned 16, which at that point they wanted to hire me. I currently
work there today, and still volunteer for youth at my school.
I decided to set-up an after-school activity (My school is mixed with
both middle and high school, it also does not offer sports), there I
teach students to play the sport I love and always have played,
soccer, giving students more opportunity to play sports at a school
that does not offer sports. I run this activity every week on Mondays
after-school for 2 hours. I realized that my biggest challenge is
working with students of different skill level. From the start, I
have tested and tried to overcome this challenge and I believe, with
consideration of varying skill levels, I have reached a point where
every student is enjoying the time on the field. As a volunteer, the
most satisfaction I get from volunteering is the ability to give back
to the community, to my school, and to soccer that has changed my
life for the better. I love seeing the students there smile and enjoy
the sport while seeing improvement of their skills. Being able to
actually be part of the group of students and playing with them
instead of watching from the sidelines is a very satisfactory
feeling, and I believe it can be influential to the kids as they see
me play as well. I have learned a tremendous number of things from
both my experiences and the students there. I learned to work with
differences in skill level, better coaching techniques, and most
importantly, that I have the ability to influence the youth. I have
the ability to build strong and outgoing personalities through
influence. Anything we do or say, can affect someone's life. My
hope is to develop the youth of the future and be inspirational to
others.
Looking to the future, I hope to carry with me the ability to help and impact
other's lives for the better. Forward looking to me means, setting
goals for the future, bettering others as well as yourself. For me,
volunteering has done both. I hope to always work with youth in any
positive way, shape, or form. My goal is to change or develop the
kids of the youth at the same time as creating a fun and enjoyable
environment. I believe that if I came back years ahead, I would be
able to see the affect I made on the youth. I would see my influence
spread to others and hopefully, those youth will one day inspire the
youth of their time.