Name: Janice Davila
From: Lackland AFB, TX
Grade: coachjaniced@gmail.com
School: coachjaniced@gmail.com
Votes: 0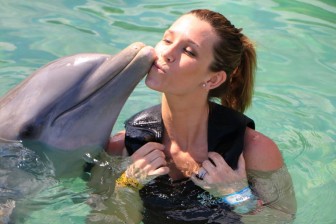 I haven't been in High School for almost ten years now. Seems like a huge chunk of my
life but I can still remember the exact moment when I was introduced
to volunteering. I was sitting in the top row of chairs in my Drama 1
class, when my teacher had asked if there were any students who would
like to volunteer for a local farm that does a haunted hayride. I
knew nothing about this place, nor how far it was (45min from my
house). but I knew I wanted to act and I love Halloween. Put two and
two together and you have a recipe for success.
After arriving early, the first couple of weekends I got to know the couple who
owned the farm pretty well. The wife told me they were falling on
touch times. Even though they charged $12 for the attraction, the
farm is in the middle of no-where and it doesn't get much foot
traffic during the year. So, with the help of me and a few others
volunteering, they were able to save the cost on actors for other
things for the farm. That first year they paid us with a free
t-shirt, which I still have. The second year was a get together meal
at a local chicken joint in town. The last year was a party on the
farm where we all stayed in costume and had a blast. But,
unfortunately my last year volunteering I couldn't volunteer again,
due to getting sick my senior year. I loved being at that farm. Some
days I started as early as 5pm, and stayed as late as 1am setting
things up and tearing them down. Not to mention all the fun you would
have scaring all the customers each Halloween season. It was the best
time volunteering I could have ever asked for. Those three years is
not something I would have thought of as a job, because they more
like family to me and I loved what I did.